Skylight blinds are designed to help you make the most of any space. They come in a wide variety of styles and colours, each one crafted to suit different needs. If you're just starting out on your interior design journey, it may seem a simple thing to identify the right skylight blind. Perhaps you look for a colour that fits your room? Or you simply look for the cheapest option to free up funds for other areas.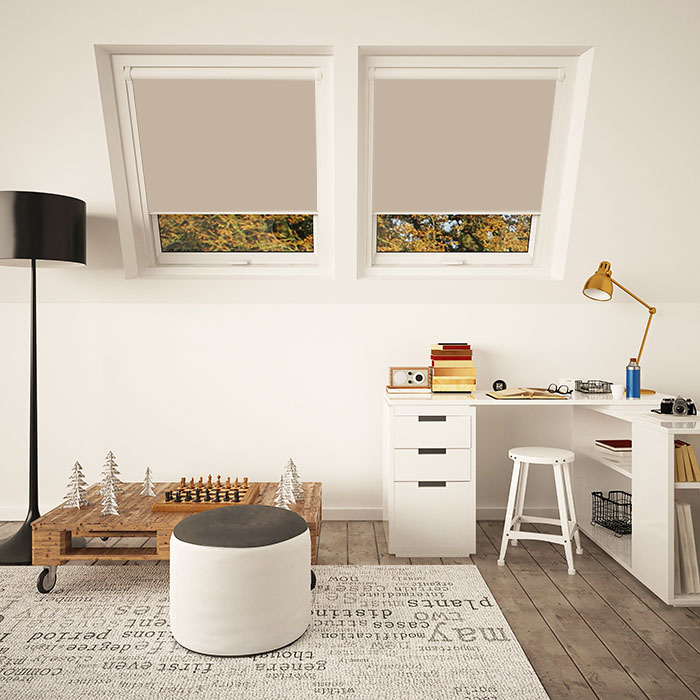 However, your skylight blinds can offer you so many more benefits than just style. And, there is such a wide variety of options out there, it's not hard to find the right one for each room in the home. This guide will help you to identify the best type of skylight blinds, no matter whether you're styling a bedroom, office or playroom. So, let's take a look at our top tips here. 
Consider practicalities
Whenever you're investing in anything for the home, it's important to consider how it will work every single day. Window blinds, when used correctly, are vital for improving the usability of a room. They help to manage light, control privacy and keep spaces cool/warm during different times of the year. Therefore, the skylight blind you choose should offer the practical features that ensure you get the most out of every space. 
Consider the following points:
Are the skylight windows in your room south facing? If so, they are likely to get a significant proportion of the day's sunlight which could cause glare?

Is there a chance that anyone could look in through your skylight windows? Architects normally ensure that this isn't the case but you may be in a situation where a room is overlooked by another room in the house. 

Does your new loft extension or conservatory have adequate insulation to keep it cosy during the colder months?

Do you need to be able to control light during the day – for example, be able to black it out entirely if needed?
Questions like these will help you to identify exactly what you need a set of skylight blinds to achieve. There are a number of different material and functional options available which are tailored to suit your needs. 
Made from a special light-blocking fabric, blackout skylight blinds allow you to control the level of light in a room easily. When rolled down, they prevent as much natural light from passing into a room as possible. This makes them ideal for bedrooms and nurseries – areas where excessive light could hinder the activities that take place here. 
Bathrooms and kitchens are moisture-rich environments where mould and mildew can thrive. For this reason, you need to choose a skylight window blind that can cope in these environments. Waterproof skylight blinds are the ideal option. They have a water-resistant coating which repels water and reduces the risk damage over time. 
Translucent skylight blinds are designed to help block out harsh sun rays. They are ideal for offices or living rooms – any area where computers are likely to be used. When used appropriately and pull down when the sun is at its highest, they can be very effective at reducing glare. 
Identify your skylight window manufacturer
Roof windows are each manufactured by specific companies – Velux®, Keylite®, Fakro® to name a few. And skylight window blinds are, as a result, manufactured to specifically fit different windows made by different manufactures. Therefore, one of the most important things you need to do when choosing the right skylight blind is to identify which window you're trying to dress. 
Identifying your window is a really simple task and one that makes ordering your blind much more straightforward too. Each window has its own individual code and this will tell you which one you've got. We have a host of guides on our website that help you to identify the exact window you have depending on the brand. 
Consider aesthetics
And now, the fun bit. Every accessory you choose to hang in your home should fit in with the desired decor. And the beauty of skylight window blinds is the wide variety of options available on the market. There really is no limit on the scope of designs you can introduce into your home while still being able to introduce a practical and sleek window blind in too. See our tips for styling your home, depending on your individual style. 

Now it's over to you. Choosing the right skylight blind for your home should be fun and exciting. It should fall in line with your interior design and be a decor choice that you make to ensure you get the most enjoyment out of every room. If you have any questions, queries or are looking for advice to help you get the most out of your roof blinds, get in contact with the team here today at Skylight Blinds Direct.