Converting your loft offers a whole host of benefits that we've spoken about many times before. Combining more space with an increase in property value will improve your family's overall quality of life. And all this by simply installing a loft conversion. With all of its positives, taking into account a loft conversion room is vital. Nobody wants to spend time in an icebox, especially as the colder months begin to creep in.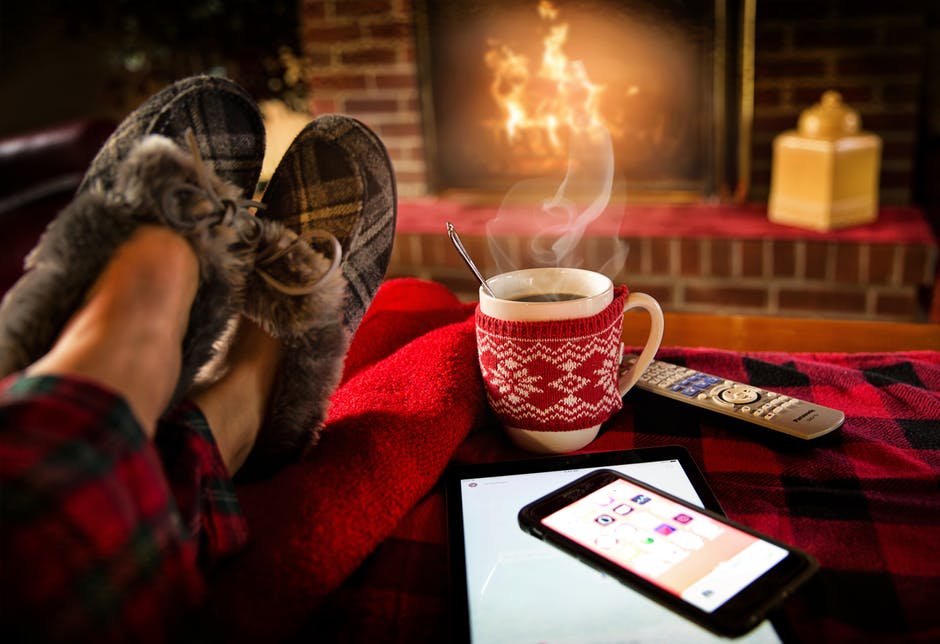 In today's blog, we'll let you in on 9 hacks for keeping your loft conversion warm. From proper insulation to underfloor heating, our tips will help you make the most of this new space. And avoid blue toes and high-pitched squeals during ice-cold mornings.
1. Window Dressings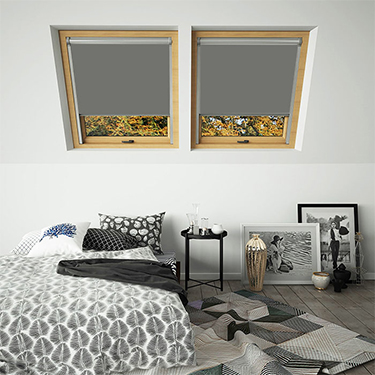 Firstly, we had to talk about window dressings. Heat is lost through the windows in a room. Glass is notorious for being a good insulator of heat and undressed windows are a vital heat-drain. Finding the right window dressings can have a dramatic impact on the temperature of your room.
Blackout thermal blinds sit perfectly on any window and provide a barrier against light and heat loss. They come in roller blind and vertical blind styles to suit your individual preferences. And, here at Skylight Blinds, we have a host of different patterns and styles to fit in with your interior design. Whether you're looking for kids patterns to dress up their new bedroom or waterproof blinds for a new bathroom, we've got you covered. Browse the website today or contact us for more information. We love pairing homes with blinds and window dressings that help you to express your own personality.
2. Install Radiators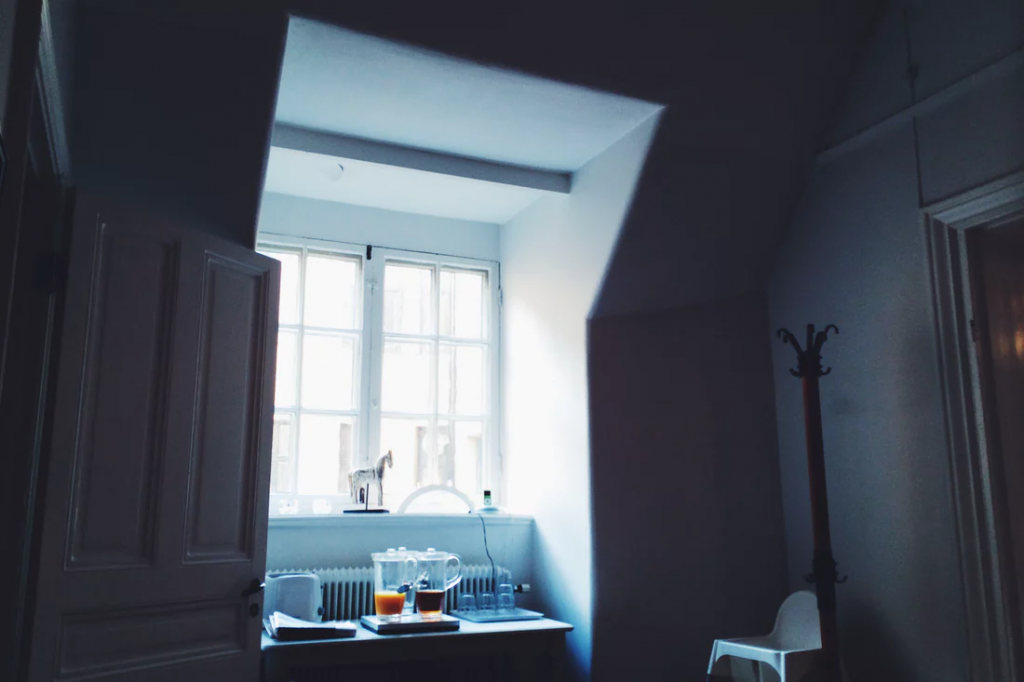 As well as heating the rest of your home, radiators are a practical option for your loft conversion. Most standard radiators can be fitted into lofts, however, there are a host of more stylish options out there. Consider the following factors before adding radiators into any room:
Expense
With any addition to a central heating system, there is an expense associated with this labour. As you'll notice online, the actual radiator won't put you back that much. But finding and using a professional plumber is where the real expense will come forward. Make sure to get a number of different quotes and run them past your builder first. This expense will need to be factored into your overall budget during the design process.
Boiler Strength
Consider whether your current boiler is capable of supplying radiators situated further away. If you have an older heating system, you could be presented with an additional, potentially expensive problem. Talking your ideas through with an architect or builder will help you to better understand your loft's capabilities.
3. Heated Towel Rails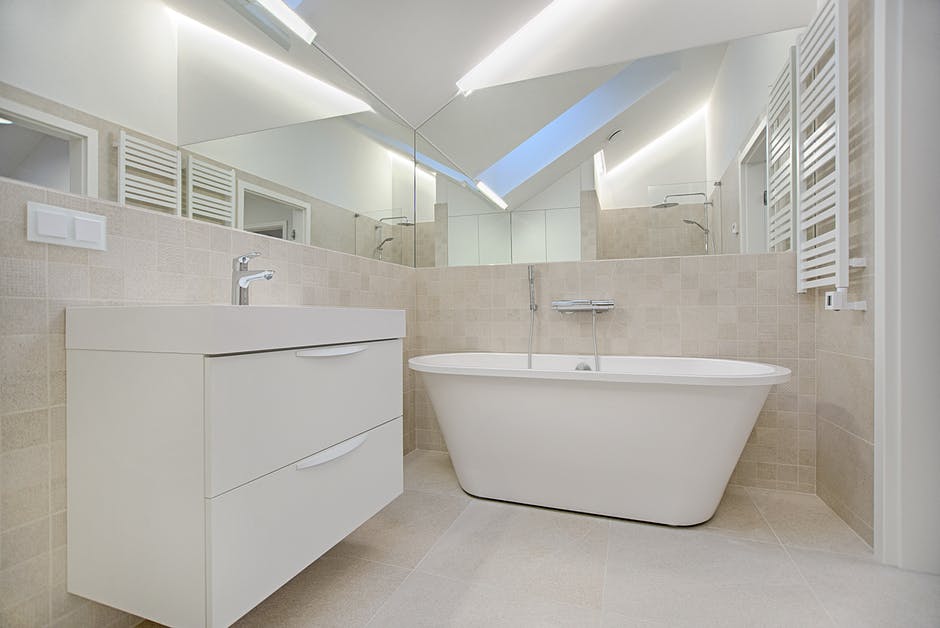 We know this sits very close to radiators. However, if you have decided to convert your loft into a bathroom, towel rails are a brilliant way of bringing in extra heat. Have you ever stepped into a bathroom and felt the heat radiating out from the towel rail? They exude so much of the warm stuff, they can warm up a large room in seconds. And on top of this, they have a load of additional benefits. Heated towel rails eliminate the damp breeding grounds of germs and mould. And, they minimise water and electricity by taking away the need for washing or tumble drying.
4. Underfloor Heating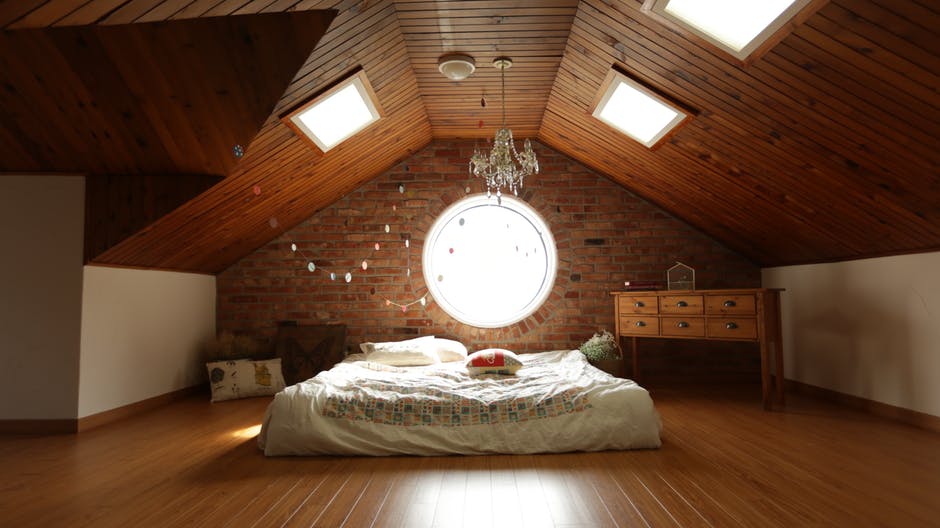 No one likes a cold floor, especially in the morning. That's where underfloor heating comes in. The insulation in your loft helps to minimise the level of heat loss as it rises from the lower floors. Underfloor heating will combine with this rising heat to make sure your loft conversion is toasty at all times. It is efficient, sits discretely underneath your floorboards and takes up no additional wall space. Essentially, it turns the floor into a radiator through the use of warm water pipes or electric mats.
When fitted properly, underfloor heating warms the entire room up and minimises cold spots. It covers the entire room and only needs to be set a few temperatures above room temperature.
5. Appropriate Insulation
As part of current Building Regulations, appropriate insulation is essential in any conversion. It minimises the amount of heat lost through your home's walls. And, in turn, reduces your monthly heating bills. During the design of any conversion, understanding insulation is vital. There are a number of options out there, each of which is best suited to different loft types, styles and sizes.
Blanket Insulation
This is the most common form and comes in rolls of rock, glass or mineral fibre. In some cases, it can be constructed from foil-backed felt. Its popularity comes from the affordable price tag and its suitability for a range of different roof types. Blanket insulation can be easily manipulated between joists and is the easiest type to fit.
Loose-fill Insulation
Normally made of cork granules, mineral wool or even recycled newspaper, this type of insulation can be used on top the existing layer. However, the main downfall here is that loose-fill insulation is less secure. Therefore, it will require additional maintenance over the years.
Blown-fibre insulation
Here, loose material of various different types is blown between the joists. This form of application is ideal for awkward corners and unusually shaped loft conversions. It is an expensive process and requires specialist skills to install. However, its worth noting that blown-fibre insulation is less effective in extremely draughty spaces.
Sheet Insulation
This is considered the best solution for insulating the underside of a roof. Normally made of either synthetic or natural materials, sheet insulation is highly effective at its job. It can be decorated directly onto and is another popular choice for homeowners. Again, it tends to be more expensive than other insulation options so needs to be factored into your budget.
Discuss your heating needs with any builder and architect to decipher which type of insulation is best for you.
6. Portable Heaters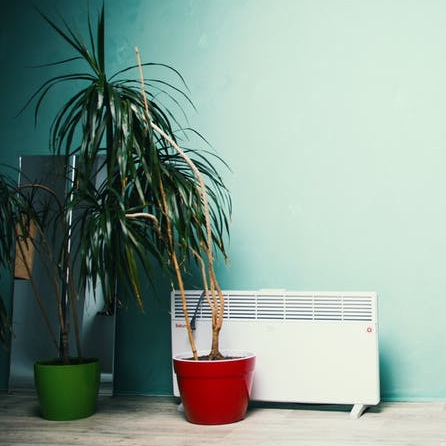 If you're really struggling to maintain a comfortable temperature in your loft, consider investing in portable heaters. They aren't very expensive and give off a concentrated burst of heat – best suited to smaller environments. Also, remember the electricity drain they will cause and factor this in when budgeting for your household bills. When browsing for the perfect options, there a number of different types:
Fan heaters
Convector heaters
Oil-filled heaters
Halogen heaters
Each one has it's own benefits so make sure to research properly before choosing the best type for your own home.
7. Soft Furnishings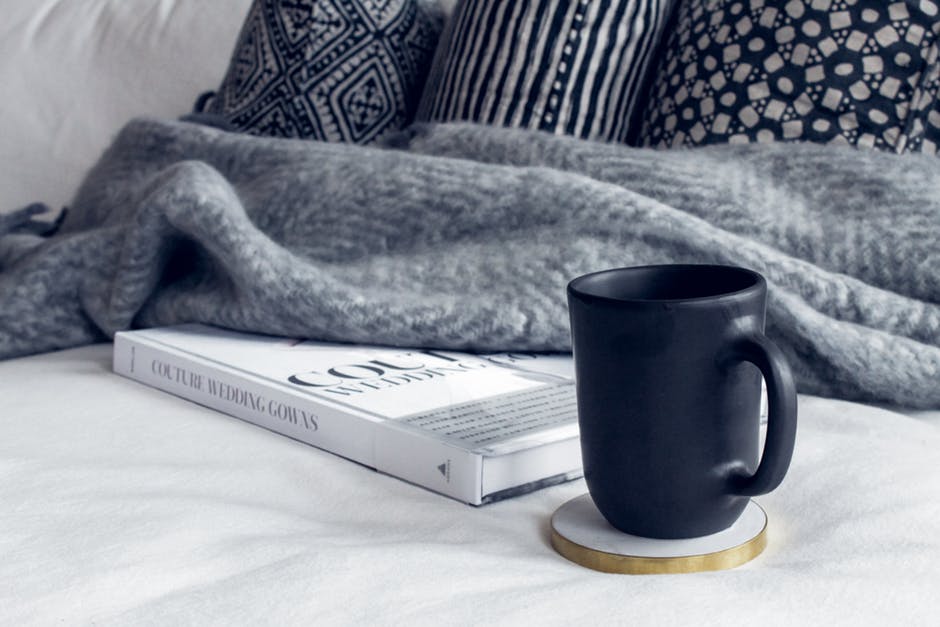 Not restricted to loft spaces, soft furnishings are a brilliant way of warming up any room. Ok, so maybe carpets aren't your thing. But how about adding a stylish rug to your laminated floor to give you a fluffy and soft surface to sink your toes into? Or dress sofas with super soft throws and allow your guests to snuggle up in their own warmth. Everyone loves wrapping up warm when the frost comes and enjoying everything a new room has to offer.
8. Carpet your floors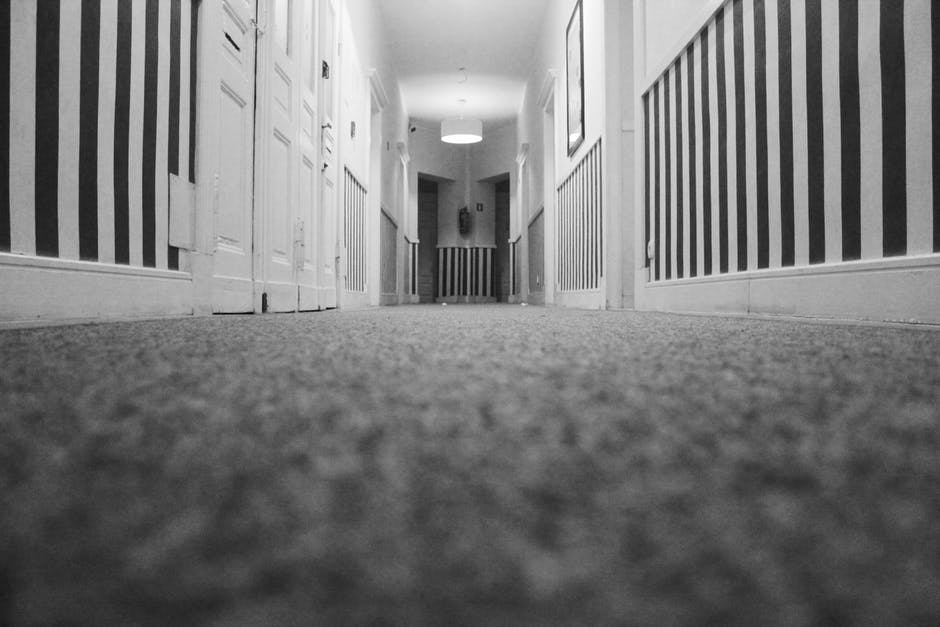 If you aren't opposed to thick pile flooring, carpet offers the perfect insulation for your loft conversion. It is estimated that 10% of heat can be saved by covering the floor with carpet. Although this may seem small, these savings on heating bills can be hugely significant. Invest in a good quality carpet for minimal heat conduction and consider a low-tog option if pairing with underfloor heating.
9. Double or triple glazing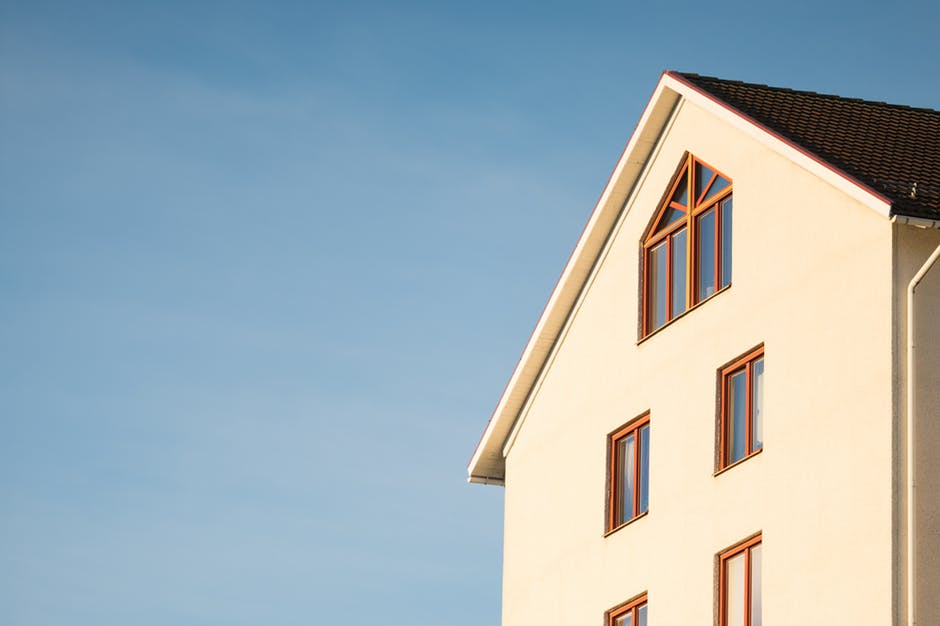 Installing double or triple glazed windows will have a significant impact on the temperature of your rooftop room. They effectively prevent heat from leaving the home through the use of two panes of glass. The sheets are sandwiched together with gas or an air gap. This gap form an insulating barrier – blocking cold air out and keeping warmer air in. Triple glazing is very similar in design but with three panes of glass ordinarily separated with argon gas.
You will create a new loft space is used all year round by using our helpful hacks. Even when Winter rears it's frosty blue head.