As we begin to move into Autumn 2020, many of us may be looking to our own homes for a rehaul. This year has seen us spend more time at home than ever before and the trend for home renovations has skyrocketed. As a result, we have become more aware of the finer details that egg us or the need to recreate a space so it truly speaks to our personality. We believe that window blinds are a cost-effective solution when it comes to following seasonal trends. And even roof windows can benefit from this – with the help of our skylight blinds range.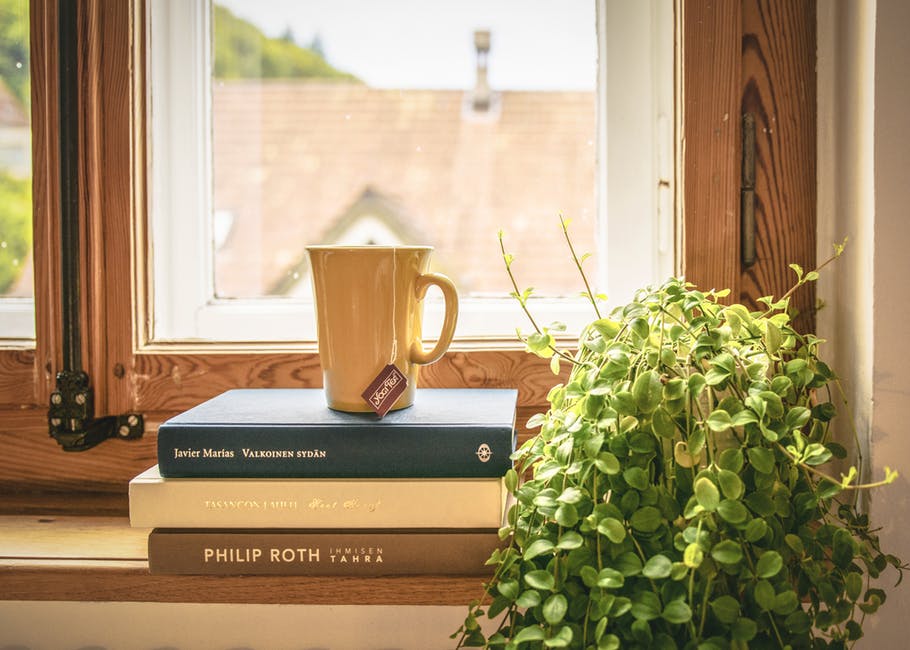 This blog will look at the top 5 colours we've identified in the Autumn/Winter trends for this year and the ways in which you can incorporate there into your home. 
Brave Ground – Warm Neutrals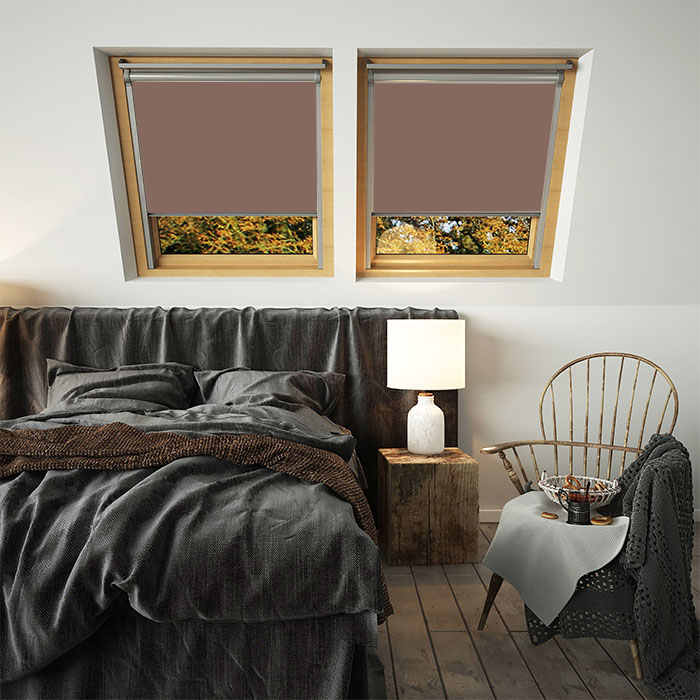 This month, Dulux announced The Colour of The Year 2021 as Brave Ground. This warm and earthy neutral certainly isn't anything new, especially when it comes to traditional homes. But it does have a grounding hue that makes us feel comforted and safe. And it's the perfect colour for living rooms and bedrooms alike. 
Warm neutrals have a special place within our collection. They can be styled to suit both modern and classic spaces. For bedrooms, they help to build this calm and relaxing haven that supports restorative sleep. And, in other spaces around the home, they create a homely aura that encourages people to sit back and spend time. 
Options like our Hessian Blackout Blinds sit within this range – giving you a versatile option in bedrooms, offices and play rooms alike. This style is also blackout, meaning you'll be able to control light while playing around with neutrals that will stay timeless throughout the years. 
Green – Jewel Tones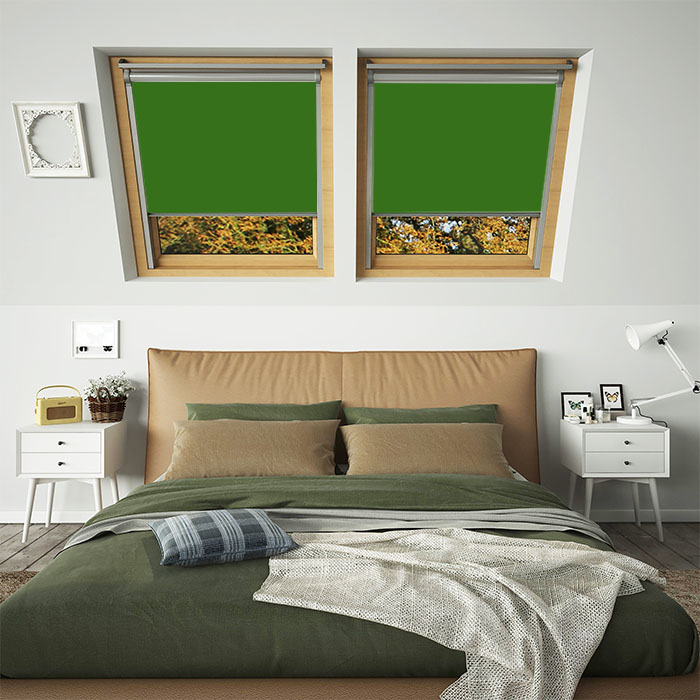 There's something opulent and luxurious about jewel tones – especially in Autumn. And Emerald is always one of our go to hues when it comes to incorporating this opulence into your home. Green has always been a popular tone for the colder months, being perfectly warm and easily pairable with other autumnal tones such as reds and oranges. 
Our Leaf Green Blackout Skylight Blinds are an ideal option. Bringing in the fading warmth of Summer foliage with a sense of passing time, they can be incorporated into minimalistic homes with ease. For a focus on jewel tones, we also love the Merlot Blackout Skylight Blinds and the Navy Blackout Skylight Blinds – both of which also bring in the charm of opulent tones into your homes. 
Blue – Emotions
2020 is truly the year of upheaval and uncertainty. And, for this reason, many of us are trying to find stability and ground ourselves in the here and now. Colour psychology teaches us that blue is a non-threatening colour that brings to mind feelings of serenity and peace. It is calm and secure, providing a sense of control in our lives and one that is ideally suited to working space, such as offices. 
If you've transformed the loft or conservatory in your home into a space to work, the right skylight blinds can help you do so to the best of your ability. Opt for styles such as our Denim Translucent Skylight Blinds that allow muted light in without the hindrance of glare. Or our Royal Blue Blackout Skylight Blinds that have a bold hue which can be paired easily with other accessories in your space. 
Natural Pastels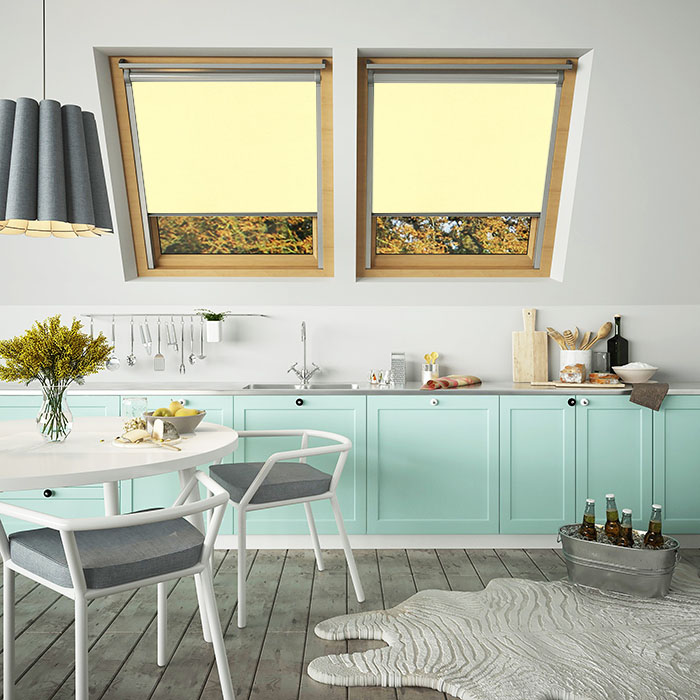 Pastels have always been favoured when it comes to versatile and contemporary interior design. For Autumn 2020, focus on the softer hues of nature such as olive greens and gentle yellows. These colours have an undeniable beauty that plays on the changing colours of trees and leaves visible from your home windows. They are also easy to style, giving you a base for choosing accents throughout the room or standing as accent pieces within your space. 
Think styles like the Light Green Blackout Skylight Blinds or Soft Lemon Skylight Blinds. Both options slot into this category perfectly and provide a dash of colour in minimalist rooms.   
Terracotta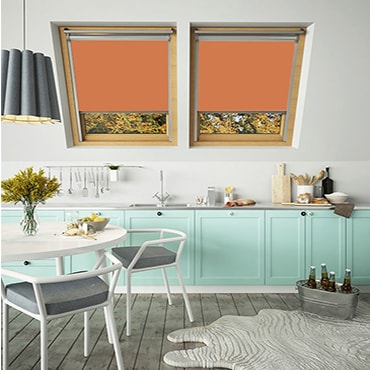 There is something undeniably warming about terracotta. This mid orange-brown tone has long been favoured during the colder months, bringing about a comforting vibe and pairing well in homes. Whether you choose darker furniture or stick to whites with accents of cosy brown, it is an easy way to redress your home for Autumn 2020 – especially as revamping continues to grow in popularity. 
For your window blinds, accent off terracotta accessories with dressings that pick up either on the orange or red side of the spectrum. Our Orange Translucent Skylight Blinds are rich and vibrant, with a beauty that stands out in the smallest space. Equally, the Mocha Blackout Skylight Blinds allow you to vere more to the neutrals side while keeping the warmth in the room.  
Autumn and Winter provide you with new scope to design a home that feels warm, cosy and perfect for spending these frosty days. If Autumn 2020 is the season of the home, we think it only right to create a space that is perfect for you. If you would like any more information about the made-to-measure blinds we have available, get in contact with the team here at Skylight Blinds Direct today.