When it comes to controlling light in all rooms of your home, the right blind really is an essential feature. And, when we look at the rising number of extensions, orangeries and conservatories that keep popping up, it's no surprise that one of our most popular product is our roof lantern blinds. We already have the Ultimate Guide for Roof Lantern Blinds available over on our website for those looking to understand everything there is to know about these blinds. However, in this blog, we'll cover the basic points you'll want to consider when first choosing a roof lantern blind. So, let's get into it.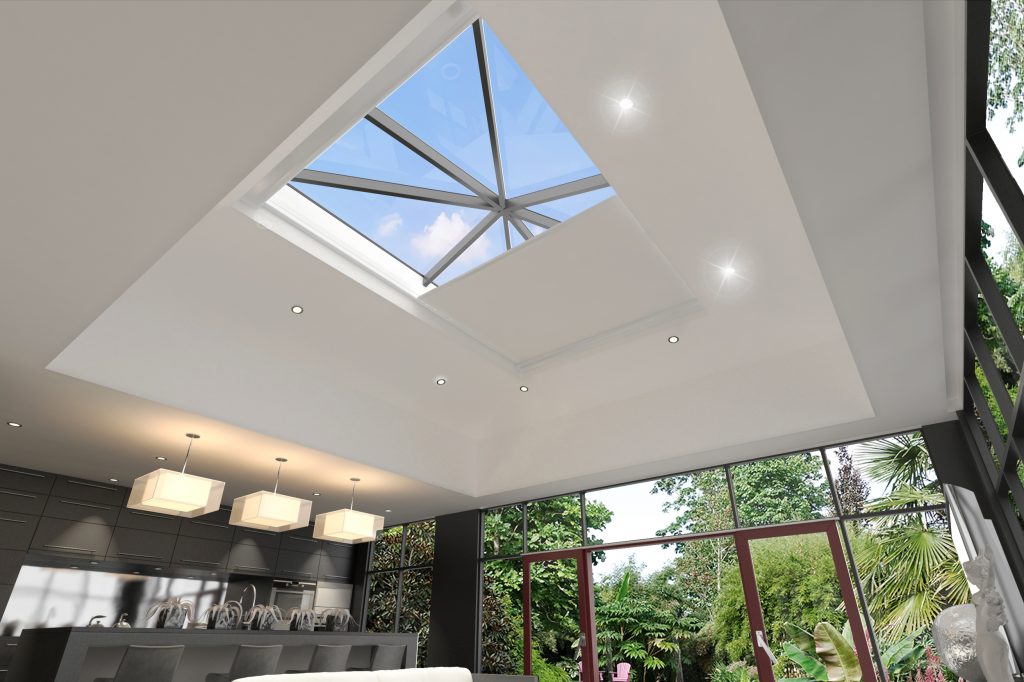 Why should I choose a roof lantern blind?
One of the key reasons our customers opt for these sorts of blinds is their suitability to roof windows. Having as much light as possible available to you is great. However, there are always times when you need to reduce glare, minimise heat loss or simply adjust the amount of light that enters a room for one reason or another. Roof lantern blinds allow you to do this, even in rooms where the majority of the light comes directly from above.

What are my options when it comes to roof lantern blinds?
Here at Skylight Blinds, we have two types of roof lantern blind – the LanternLITE Honeycomb and the LanternLITE Zip Roller. There are many similarities between these two options, however, the key difference is in their construction. The LanternLITE Zip Roller blind has a tensioned design that is fully enclosed with the cassette and side channels. It also comes in a range of blackout thermal or antiglare thermal fabrics. On the other side, the LanternLITE Honeycomb makes use of a unique honeycomb thermal material instead. We have also created the LanternLITE Zip Roller to be impressively easy to install so as to reduce the need for additional labour.

What size can I order my roof lantern blind in?
The brilliant thing about our range of roof lantern blinds is the fact that they are each made to order, according to your individual specifications. This allows us to cater for the vast majority of windows and roofs easily with custom options for any larger-scale property. The LanternLITE Zip Roller Blind can be ordered in sizes up to 3.6m x 4.1m (maximum of 9m-square). Equally, the LanternLITE Honeycomb also has an impressive range of size options, up to 3m x 8m.

What fabrics can I order my roof lantern blind in?
One of the key benefits that both the Honeycomb and Zip Roller blinds offer is thermal control. Using specialist fabrics, these window dressings allow you to keep a room cool throughout the summer and warmer during winter. The three main options when it comes to fabric choices are:
Anti-glare thermal fabric

Blackout thermal fabric
Both fabric options offer a wealth of benefits to your home. Read more below:

Thermal fabric
This specialist material has been designed to hold heat within a room. Without a roof lantern blind, you're more likely to experience heat gain during the Summer and heat loss during the Winter. There are 3 main ways heat is lost in the home – Conduction (loss of heat through glass), Convection (loss of heat through warm room air reaching the glass, cooling and then cooler air falling back into the room) and Air Leakage (heat lost through window frames or ill-fitting glass).
Equally, not having the right blind can significantly increase the temperature of a room in warmer months. Glass allows in sun rays which absorb into objects such as walls and radiate heat within a room. This is also known as the Greenhouse Effect. One of the most effective ways of controlling room temperature is through an internal horizontal blind such as the LanternLITE Honeycomb. By closing blinds during the coldest parts of the day, you can maintain a comfortable temperature at all times. And, they can be used to block heat rays from entering and help keep a room comfortable. Our LanternLITE blinds can be made using specialist fabrics that offer either thermal anti-glare benefits or thermal blackout benefits.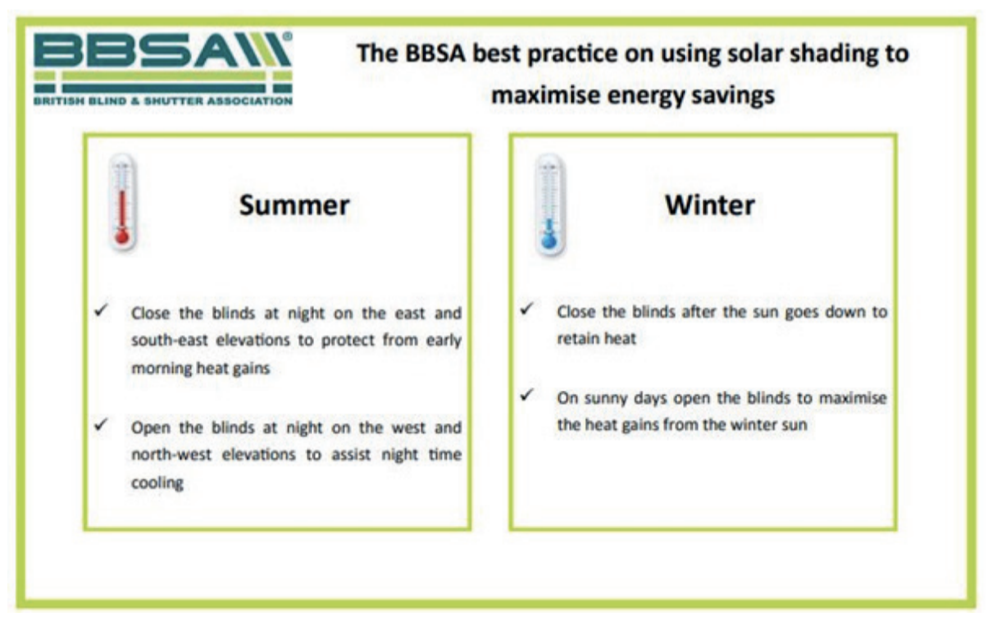 Glare significantly impacts the usability of a room. Sunlight streaming in and on to screens can impact your productivity at work. Or equally, the enjoyment of a family film with your loved ones. The issue is combatted by anti-glare fabric. It allows a small degree of light to filter through. This is enough that you can continue to use a room comfortably without impacting viewing pleasures.

And, finally, one of the most popular options with any window blind is the blackout fabric. This material features an inner layer that blocks out the vast majority of light from entering a room. The enclosed design of the LanternLITE Zip Roller will plunge a room into darkness when closed. If you're lucky enough to have a roof window over your bedroom, this allows you to appreciate the magnificent views during the day while still enjoying a restful sleep at night.

What colours can I order roof lantern blinds in?
As with all our blind designs, we offer a large variety of colour options for both the LanternLITE Honeycomb and LanternLITE Zip Roller. There should be no reason why you can't create the room of your dreams, regardless of the window type and size that you have to cover. All of our available colours are shown here below:
LanternLITE Honeycomb – Antiglare Thermal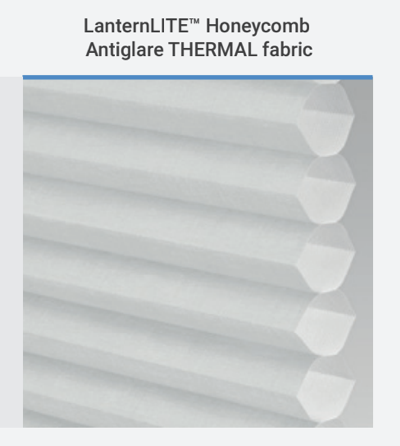 Frost White
Ivory
Mushroom
Birch
Linen
Praline
Meteor
Iron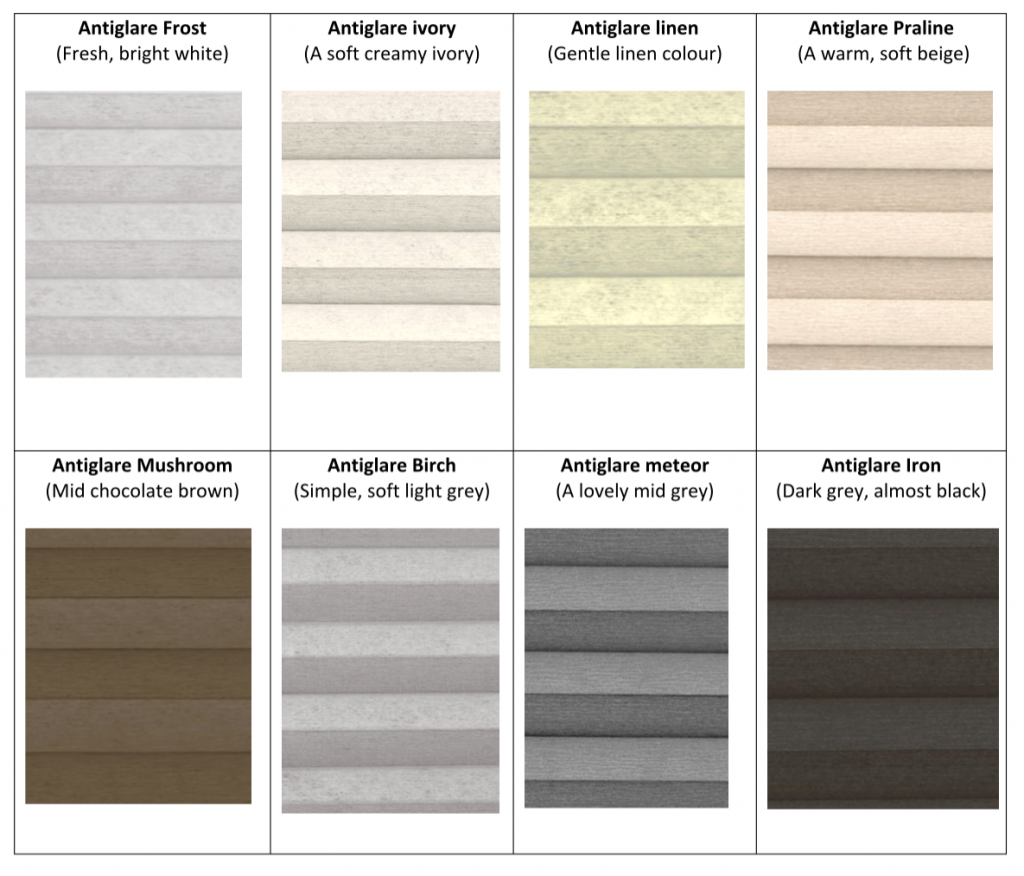 LanternLITE Honeycomb – Blackout Thermal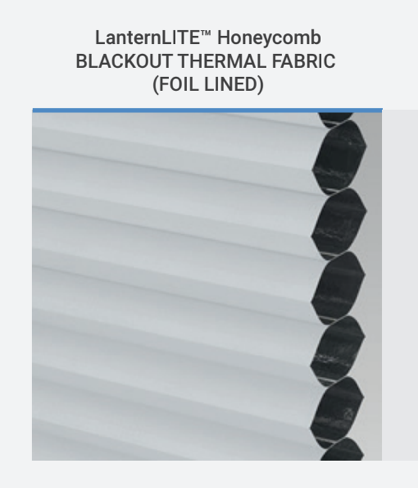 White
Bone
Parchment
Taupe
Walnut
Pumice
Graphite
Charcoal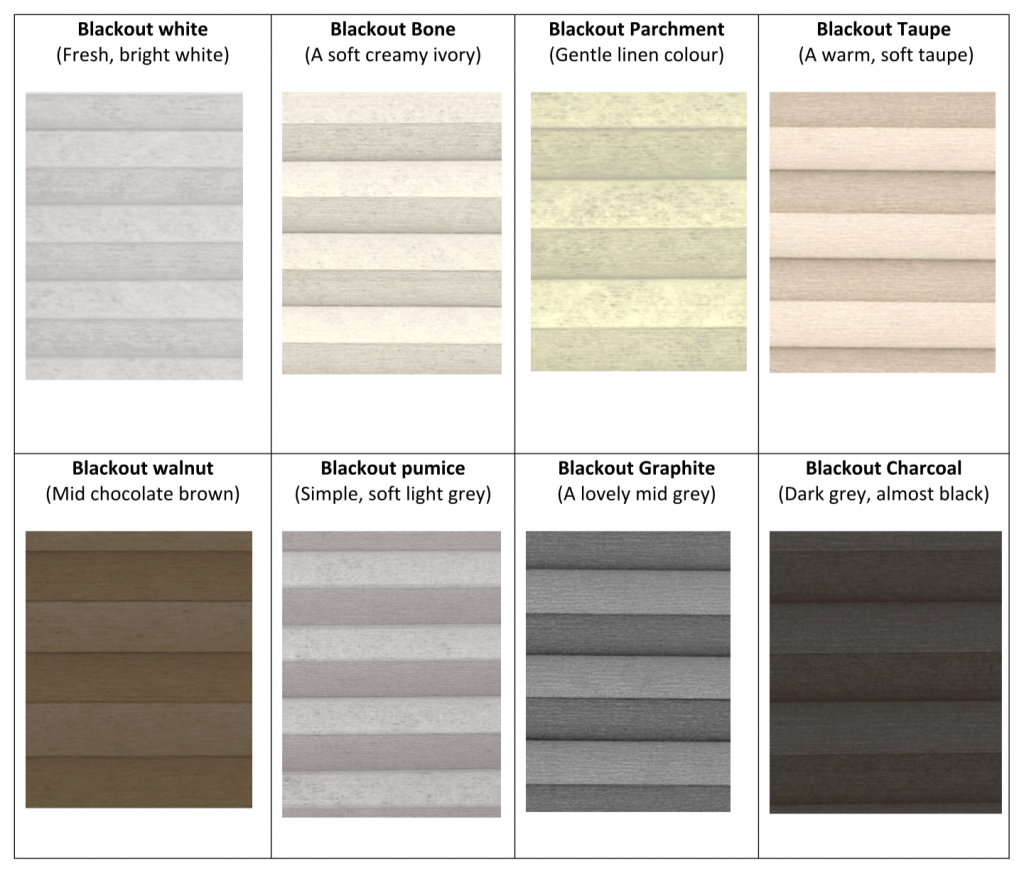 LanternLITE Honeycomb Roof Blind Technical Information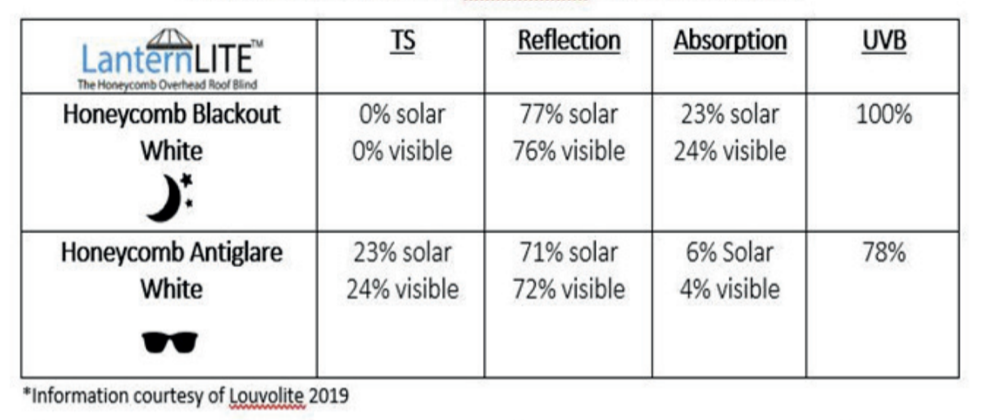 LanternLITE Zip Roller – Antiglare Thermal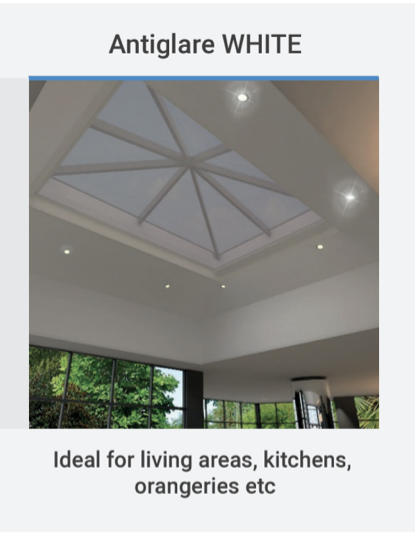 Crystal
Albaster
Beige
Cool Grey
Soft Steel
Pearl Grey
Stellar
Jet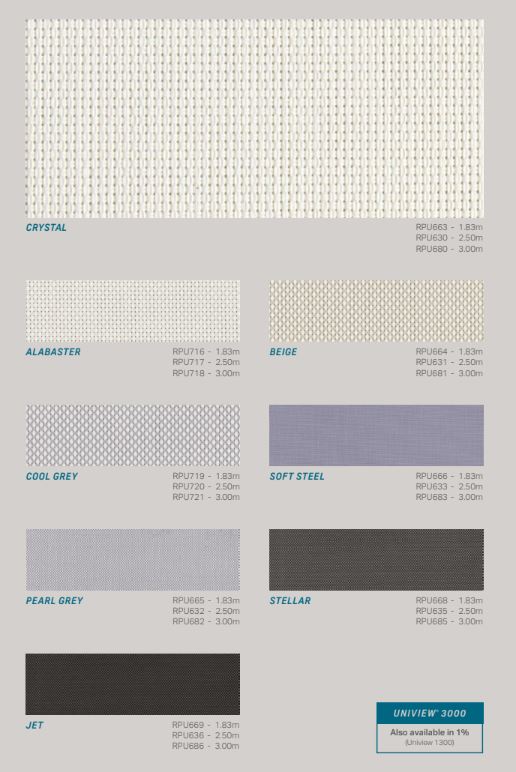 LanternLITE Zip Roller – Blackout Thermal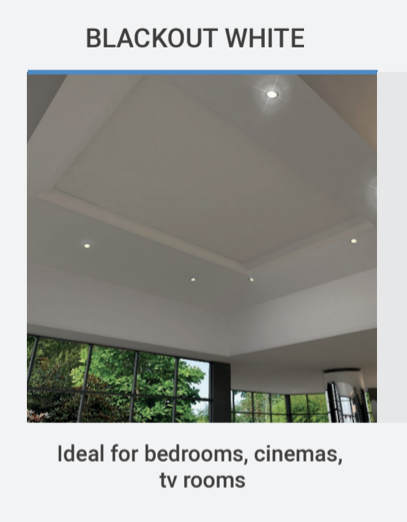 Chalk
Shell
Glacier
Sandstorm
Cameo
Ebony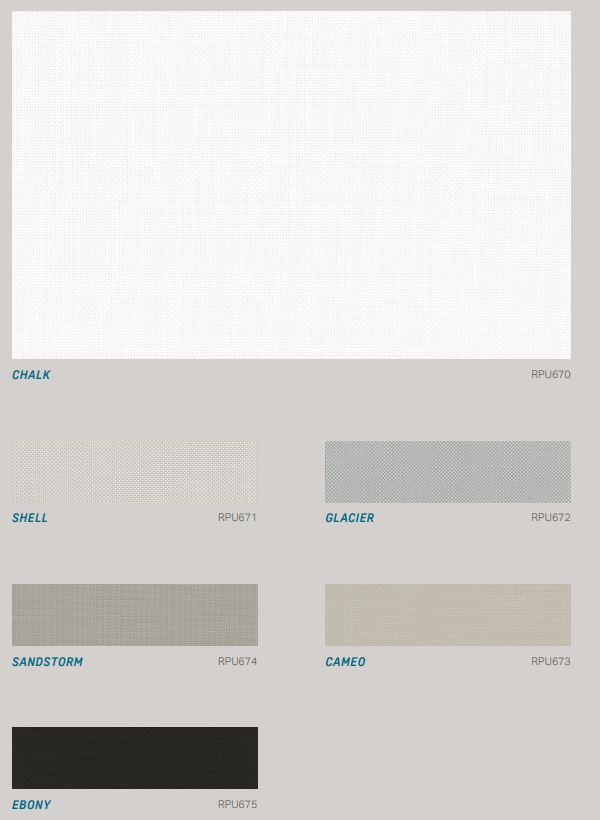 LanternLITE Zip Roller Technical Information

What do our customers say?

Don't just rely on our opinion. We've got hundreds of excellent reviews from past customers who appreciate the practicality of our roof lantern blinds just as much as we do. These include comments such as:
The electric lantern roof blind is the showcase of our living room now and we have all of friend and family in awe when we press the close button!!

Michael (5* review)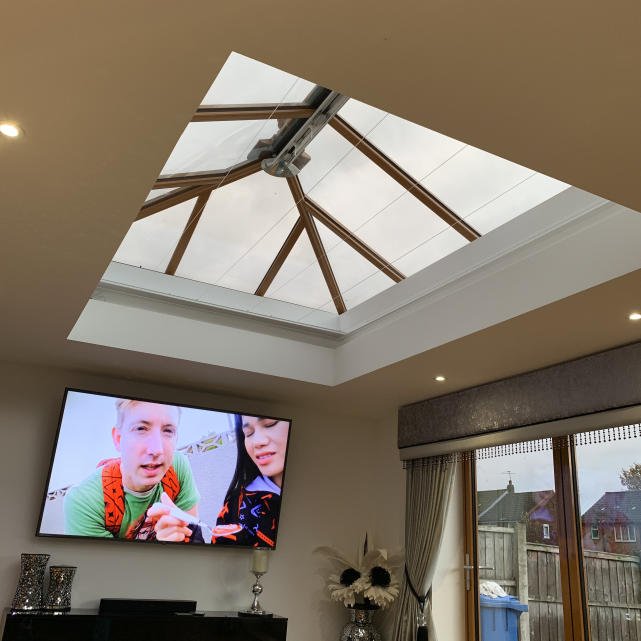 Excellent roof lantern blind. I got my builders to install it because it looked a bit tricky but as I watched them I think it would have been a piece of cake. I have noticed my orangery has been much cooler this summer and the glare reduction is a massive benefit as the TV was unwatchable before. This is a definate must for anyone with a large roof window and I don't know how I lived without it!

Nik (5* review)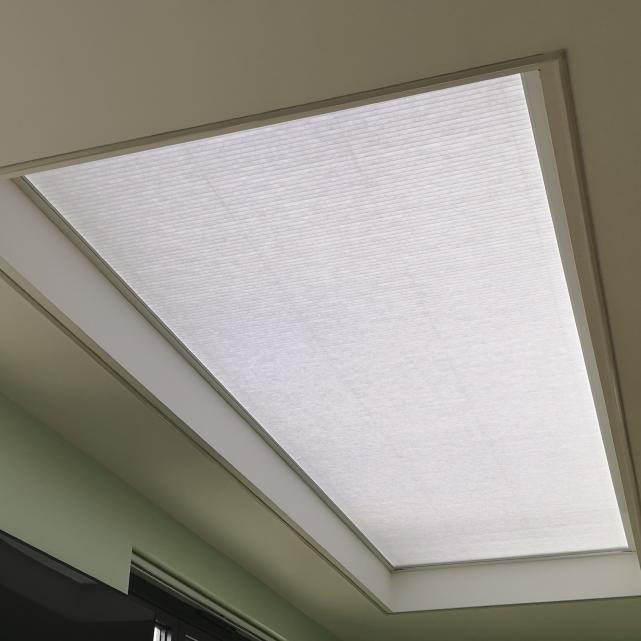 Absolutely fantastic. I watched the video to see how to install these blinds and thought 'It can't be that simple' – so I expected some issues. How wrong can one man be, it really was that simple. 15 minutes to install 3 blinds, with no previous experience. Admittedly one of the screws is just turning in place but that's because I was too heavy handed. I thought the windows looked good before but they look fantastic now!

Rob Cole (5* review)
So, which roof lantern blind is right for me?
The choice of either LanternLITE Honeycomb or LanternLITE Zip Roller is really down to preference and the purpose of the room. Our Honeycomb design is ideal for rooms you want to use fully throughout the day such as kitchens or offices. It will allow light in but prevent distracting glare while helping to maintain a comfortable temperature throughout the year. The LanternLITE Zip Roller Roof Lantern Blind is designed for longevity and offers blackout features too. This makes it ideal for bedrooms and children's playrooms. The tensioned design and zipped finish ensures that the fabric used won't sag or come disconnected from the side channels, therefore extending their lifespan.

f you have any further questions about our LanternLITE Roof Lantern Blind range, get in touch with the team here at Skylight Blinds Direct who will be happy to help.