A child's playroom is a very special place, like their very own palace filled with all of their most prized possessions such as favourite toys and games. Whether you child's playroom doubles as a bedroom, or they are lucky enough to have a separate haven, there's plenty you can do to create the perfect space. You want to ensure that this area is safe, engaging, fun and easy to keep clean and tidy. So today, we're here with a handy guide to help you to create a fantastic playroom space!
Colour Scheme
Picking a colour scheme is one of the first steps in designing your room, and for a children's room, you can get very creative to make a space that your child is excited to be in. You may opt for a specific theme, for example, space, dinosaurs, unicorns, or let your creativity go wild with a rainbow of colourful aspects. It's often good to keep the colour of the walls neutral, instead adding colour through accessories, as this will give you the flexibility to re-vamp the room without quite as much hassle as your child grows and their tastes change. You could even consider painting one wall with chalkboard paint, then the little ones can decorate their own room!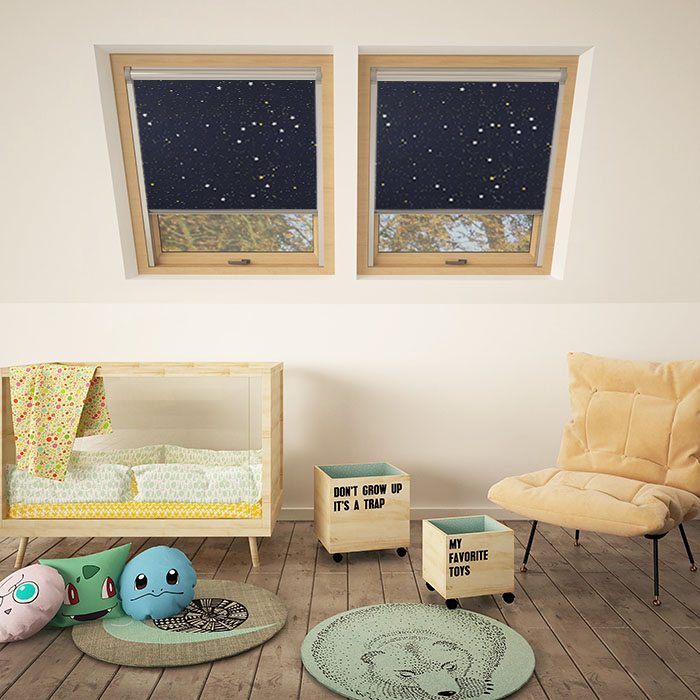 Storage
Picking out the perfect storage solution is a vital aspect of a child's room, as you'll need somewhere to stow away the toys that aren't in use, without taking up too much of the floor space. Hanging shelves and tall drawers are often the way forward, ensuring that you make the most of the wall space, leaving the floor free for playtime. This also works well to decorate the walls without having to add too much thought into pictures and posters to cover the blank spaces. Stacking boxes are another fantastic option, particularly as you can add to the stack as their mass of toys increases over the years.
Designated Areas
We think that it's a fantastic idea to split a playroom up into designated zones; you can have the centre of the room as a general play area then give each corner a purpose. This will help to keep the room a little tidier and can often help with a child's concentration. You could have a cosy corner for reading time filled with cushions and blankets, a creative corner for paints and projects, a writing nook with a little desk or a dress-up space. Naturally this will depend on the size of the room, but incorporating just a few of these ideas is sure to be popular with your child.

Lighting
Natural light should be utilised where possible to give a nice warming glow to the room. However, in the peak of summer the sunlight can be a little much, so you might want to consider investing in some skylight blinds for Keylite windows or a set of net curtains to limit the lights. In the evening, we think that a string of fairy lights is a perfect option, particularly for playrooms that are also bedrooms, as this gives a calming feel to wind down the end of the day.
Accessories
There are so many fantastic accessories for a child's playroom that can make the space just perfect. Think about adding detail to the floor with a printed carpet with something like a farmyard or city street layout, or accessorise from the ceiling with dangling stars, clouds and raindrops. You could even hang a series of empty photo frames on the wall, ready for their prized masterpieces to be hung in their very own private gallery!
All playroom spaces should be individually tailored to the wants and needs of a child, and that's what makes them extra special! If you have any other wonderful ideas you'd like to share with us, feel free to get in touch via our social media channels!