Embarking on any construction or home renovation project is a big job. No matter how big the change is, there are a lot of things to consider when you structural alter the inside or outside of your home. Loft conversions are no exception. This is why most people turn to architects and builders when they decide to proceed with this work. It is entirely normal to hire both an experienced architect and a builder. Each one has a wealth of knowledge – hopefully within your chosen project – and can support you throughout the entire build.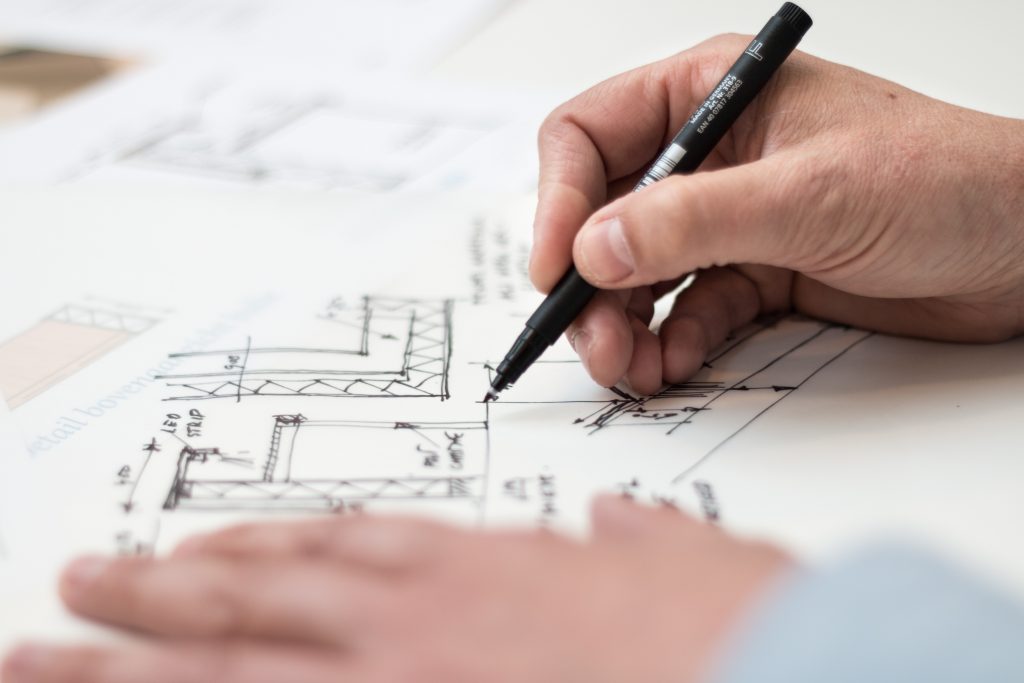 But, where do you start? Hiring an architect or builder isn't something you do every single day. And, if you have limited knowledge of the construction industry, it can seem a daunting task. That's why we're bringing you this article in our Beginners Guide. We delve into why you may need an architect, where's best to hire a builder and what costs you should expect, amongst loads of other helpful information. So let's get straight into it and discuss the most illusive partner here – the architect.
Why employ an architect?
By definition, an architect is someone who designs buildings and, in many cases, supervises their construction. They have been trained in this highly skilled field to bring consumers and businesses the best buildings. With home renovation projects, they support the homeowner and building company throughout. This can start as early as the very first designs and go right through to the completion date.
So, why would you hire an architect and not work solely with a local builder? Architects have a natural ability to see the bigger picture when it comes the most complicated of builds. This means they'll visualise all the little nooks and cranny's that make up a home. For loft conversions, this allows them to see the finished project in their head and conclude as to its practicality. Will there really be space for that king size bed you've dreamt of? And will tall Uncle Dave be able to stand upright in the full-length shower? Having someone skilled in this field along for the ride will ensure you create a room that serves it's purpose perfectly.
In addition, they can help you to get through the submissions phase when applying for planning permission. They are on hand to help navigate all of the necessary building regulations and ensure the build goes as smooth as possible.
Note: Planning Permission projects
It is normally best to consider hiring an architect when your loft conversion requires planning permission. Ordinarily, this means that the renovation may alter the structural frame of your home. By bringing in an architect, you'll be able to ensure those extra inches of headroom or floor space are truly worth the money.
How to hire an architect?
So, how do you actually hire an architect? Surprisingly, it is actually a lot easier than you may think. See our points below of the key things to consider:
Take a look at The Royal Institute of British Architects or Architect's Registration Board. These websites are full of respected and reputable architects that have probably worked on projects like yours. Each profile will contain vital information including qualifications and contact information which can help you proceed with your research.

Ask friends and family – specifically those who have had similar work done. Most architects are hired from word-of-mouth so recommendations are vital.

When you've found an architect, check for examples of their work. Ensure that they have completed similar jobs to you. This helps you guarantee they have the experience needed to finish your project to a high standard

Chase up with references. It's always better to call them directly and ask for a review of their experience. Speaking directly to real people just like you will cut out all the sales and promotional jargon and help you get down to the gritty details.

Make sure to ask about their responsiveness to change and how well they managed budgets.
Remember, the majority of reputable architects will offer your first consultation for free. If they don't, ask about this. Enquire whether this payment will be deducted from the final project, should you go with them.
How to organise payment?
Working out how to pay an architect can be confusing but it needn't be. Ordinarily, there are 3 different ways you can choose to agree on payment methods:
Based on percentage of the build
Here, the builder and homeowner agree for partial payments of the total sum to be made when a percentage of the build is completed. This method usually restricts the builder from moving forward with the project until the percentage specified is completed. This also ensures your build move smoothly and on your terms
This one is tricky but can be used for smaller projects. Just ensure you get an expected league time for the project when working on an hourly basis. This will ensure your architect doesn't slow things down to receive more money. You should always aim to get a fixed final price – even if it's an estimate.
Lump sums fixed at different stages
Similar to the first option, this method normally comes in more than one payment. You can agree to pay a lump sum when the room conversion is finished or the internal insulation is installed. However you agree, make sure you have it all down in writing.
Average cost of an architect
As with most trades, architect fees will vary according to experience and the requirements of each project. See below an example of some fees you can expect to pay:
As we have mentioned above, this is normally free. However, if asked to pay, this is normally around the £250 mark. Make sure to inquire about whether this fee comes off the total price at the end.
The architect may issue a fee for the entire planning process as one. This includes a:
Measured study

Preliminary design

Development of these designs

Preparation for the planning permission or legal documentation
Typically, you can expect to pay between £1,500 and £2,000 for this package.
Not always included in the initial quote, expect your architect to add on around 15% of the final payment in fees for this.
If you do decide to opt for an hourly rate, you can expect to pay anywhere from £50 to £100 per hour, depending on their experience
This list is not extensive. So make sure to remember, there may be additional costs factored in depending on the agency you choose to work with.
Note: Communication is VITAL
When it comes to working with an architect, it is vital to remember that communication is key. Make sure you are both on the same wavelength from the start to avoid confusion. Ask loads of questions and maybe even take a scrapbook along with you for visual inspiration. Arranging for a lot of meetings and catch up ensures you stay on top of changes. This prevents mistakes being made during the build – mistakes that your family will be left to live with.
Hiring a builder
Now let's take a look at hiring a builder. More people may have experience in this field as builders can be used for everything from a quick garden wall to room alterations. However, if you're new to this, we've pulled together some top tips below.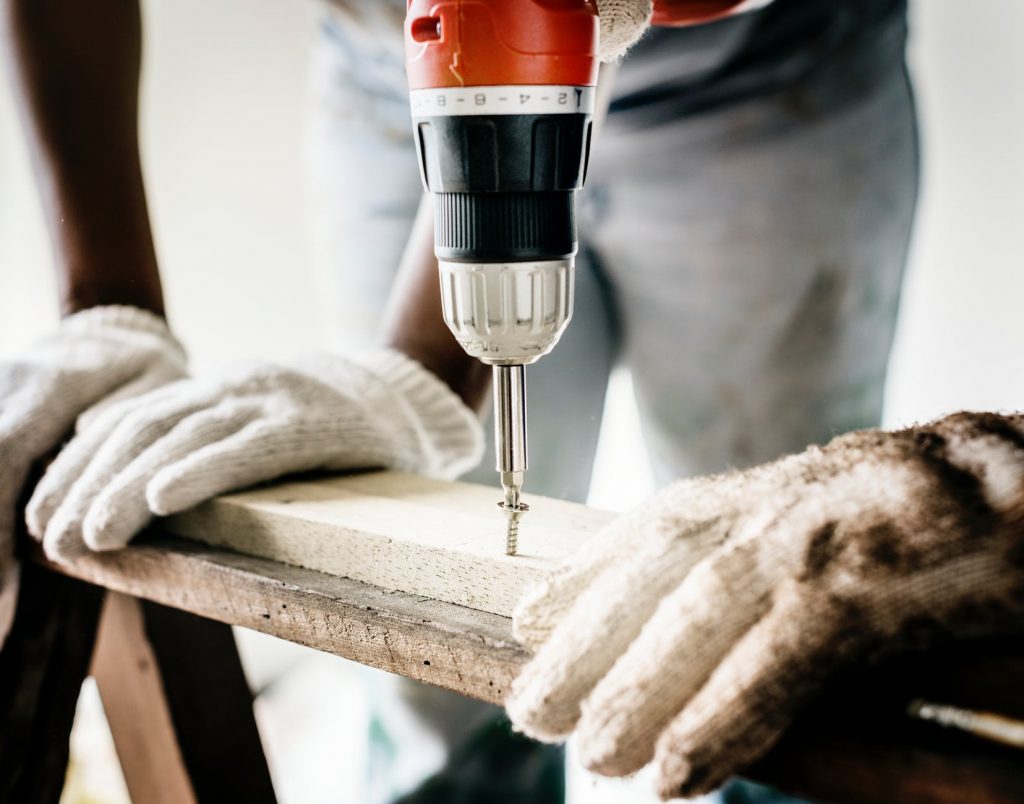 Make sure you understand what permissions your building project needs. Ensure your builder is experienced with gaining these before hiring to prevent legal issues in the future.
Use Recommendations, references and word-of-mouth
Similar to architects, this cuts out the promotional language and ensure you get the honest truth. Remember, people are much more likely to talk about times where they project has gone wrong. This will help you avoid these issues yourself.
Ask for examples of similar work that they have completed. This can include photos, references and even buildings you can visit. This will help you to understand whether they have completed similar jobs to you. Ask for telephone numbers here – speaking normally gives more information than emails.
Use an approved trader scheme
Websites such as Check A Trade, My Builder and Rated People all vet their users before displaying their information. This offers a degree of certainty that they are genuine and gives you the opportunity to browse through recommended companies.
Research the company on their website
After you've whittled it down to a few builders, research everything on their website. Understand their ethos, how open they are to sharing written references and what they are most proud of. This is a great way of really understanding a business.
Your quote should include a fixed total price, a breakdown of all work, list of materials, whether or not the price includes VAT and when the price may increase (e.g if hired for additional work). Make sure you obtain the most detailed quotes from every possible contractor to ensure you're getting a fair price.
Ask for insurance documents.
These help to protect you and your home, should something go wrong. Some common forms to inquire about are Public liability insurance and employers liability insurance.
Check with your home or contents insurer to check whether you're covered for the work
Ask for everything in writing. This is a form of protection, should there be a dispute in the future. Examples can be found online, here. Make sure the contract includes all materials, how the payment should be handled, the cleanup process, estimated timing etc.
Similar to architects, maintain good communications with your builder and tell them if something is wrong. The earlier you address an issue, the easier it is to solve.
Hiring an architect or builder isn't as daunting as it may seem. When it doubt, the best thing to do is talk to people who have had similar projects completed successfully. They'll be able to lead you through the vital steps and factors you need to consider.
In our next article, we are going to be discussing loft conversion costs and what you can expect to pay. Stay tuned.