We have spoken at length about the many benefits of skylight blinds in our blog over the years. Giving you the ability to manage light, control privacy, and choose your own style are just some of the reasons why they remain so popular. Here at Skylight Blinds Direct, we're passionate about removing the myth that this type of window blind has to be hard to install. We have worked over the years to create a range of skylight blinds that can be fitted by individuals with no previous experience. And, we're also conscious of how precious time is in our modern world.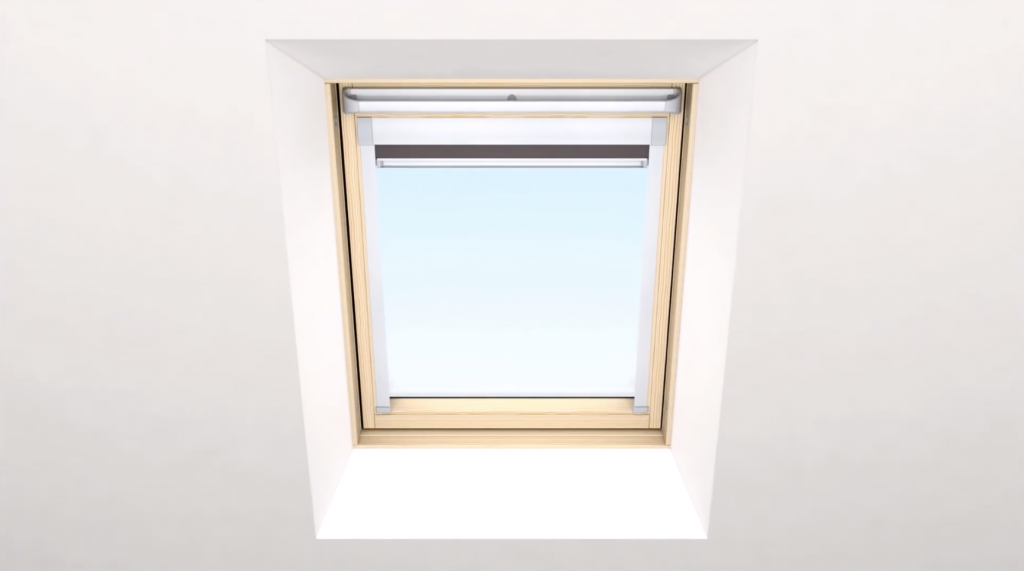 Perhaps more prominent now is the need to keep our homes as our safe-havens. During 2020 and 2021, we've created fortresses. By having the ability to install your own skylight blinds, you reduce the risk of cross-contamination and maintain an exceptionally clean home. Not to mention, you'll reduce labour costs and have the satisfaction of knowing it was your hard work that completed the project. Read on through this blog to see how you can install our skylight blinds yourself at home. 
Designed for your windows
The beauty of designing skylight blinds is that they need to fit exactly. The design of a roof window is such that the fabric needs to be safely encased within channels to prevent it from flapping down. Unlike normal window blinds, these hold the fabric taute – both improving light blocking capabilities and creating a streamlined look. When we create our skylight blinds, we do so using the exact measurements of your roof window. This information is readily available on most brands and we have created a selection of downloadable guides to help you find your skylight window code here.
Additionally, we understand that your roof window may not fall into these categories. When working with older buildings or very bespoke sizes, choosing a leading brand isn't always an option. For this instance, we offer a bespoke skylight blind design service.  
To measure for your bespoke skylight blinds, you need to:
Make sure there are no obstructions coming down from the ceiling

Measure your horizontal dimensions first:

A – Width to the edge of the frame

B – Glass width

Measure your vertical dimensions

C – Height to the edge of the frame

D – Glass height

Measure your recess depths (side, top, and bottom)
Submit these measurements to us and we can create a skylight blind that sits perfectly within your roof window. 
Installing your skylight blind
We've worked hard to make the process of installing your skylight blinds as easy as possible. In fact, it takes just X simple steps to get them up and fully operational. You can see a visual explanation of how to fit your blinds below, but we've also written the steps for clarity. 
Check all of the relevant pieces are in your box. If anything is missing, contact a member of the Shop4Blinds team. 

Peel off the covering from the sticky strip that sits across the top of the cassette

Position the cassette at the top of your roof window frame and press firmly to secure it in place. The adhesive should take instantly. 

Use a hand screwdriver to secure the cassette into place using the screws provided. 

Do this on both sides

If you need to, adjust the bottom bar. You want to make sure this bar sits at the centre of the window blind for the best coverage and fit. 

Inserts the side rails one-at-a-time, from the top first. Screw them into place using the screws provided and a hand screwdriver. 

Your skylight blind is now fully installed! 
The same installation instructions apply for all of our skylight blinds for branded windows, including those for VELUX™, Keylite™, Fakro™ etc. We also have a fully experienced, knowledgeable and friendly team on hand to help, if you get into any difficulties. Get in contact today and we'll help you fit your window blinds in no time at all.