As we move through our Beginners Guide, it is time to take a look at one of the most defining factors on hand – the cost. Although it would be near impossible to give an accurate quote for your specific renovation, we can begin to form a rough estimate. It is important to consider every potential cost you could encounter, even those more obscure charges, that you could find yourselves faced with. This helps to ensure you have budgeted for everything and reduces the risk of unexpected costs.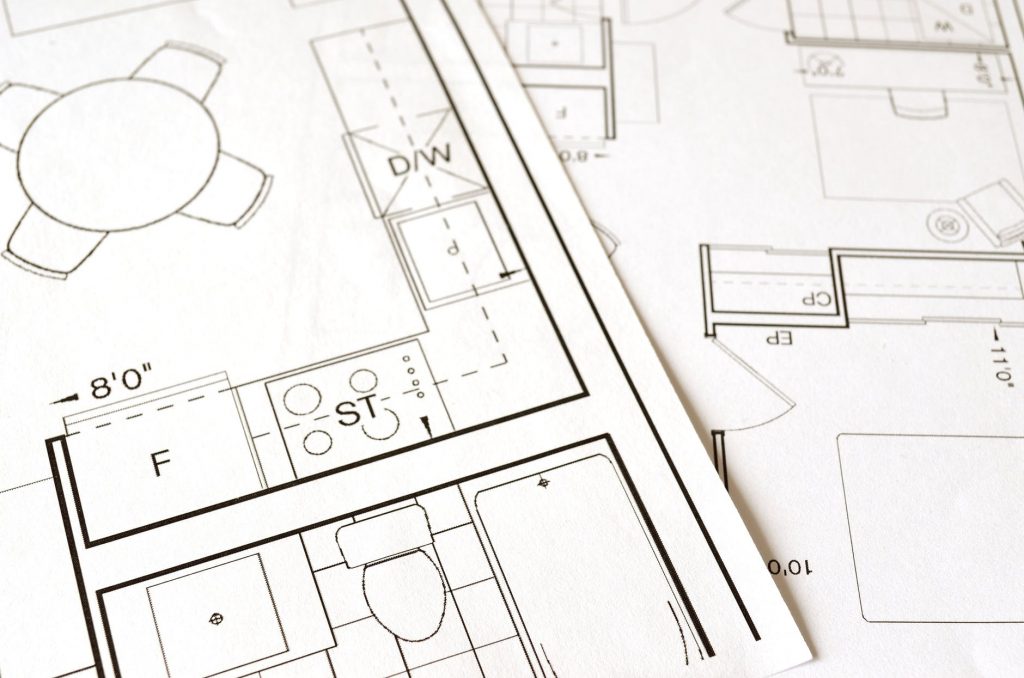 What affects cost?
There are a number of factors that affect the cost of your loft conversion. Primarily, these fall under three different fields – changes in roof structure, number of roof windows and type of conversion. Let's discuss these in more detail below.
Roof structure changes
In general, loft conversions that require significant changes in the internal structure will boost up costs. This is due to the increased labour, materials and time needed to complete work safely. If you need to extend, move or bulk out roof beams to make the space habitable, you will need to factor in the costs. Primarily, conversions such as hip-to-gable or dormer constructions will raise prices for this reason.
Number of roof windows
Whether you need to alter the roof structure or not, adding in roof windows will increase your overall costs. Again, this is due to the increased labour and time needed to do this successfully. On average, you can expect to spend around £1,000 for each skylight window you have installed. Remember, this cost is always open to change depending on the location, condition on the roof and size of the windows.
Other factors such as which skylight blinds you choose will have an impact on your budget. Brand leaders such as VELUX will have a premium price tag but can promise exceptional quality. If you're looking to safe on these fittings, consider some of the newer and less known brands such as OPTILIGHT, DAKSTRA or FAKRO skylight windows. They offer the same quality with a lower price tag. Here at Skylight Blinds, we have a wide range of skylight window blinds to help you monitor both privacy and light in your home.
Loft conversion type
This is probably the clearest and most obvious factor that effects the cost of your loft conversion. As we have discussed in an earlier post (read more here), there are a number of different loft conversion types to consider. Depending on how drastic of a project these renovations are in terms of your existing roof structure, you can realistically judge the average cost.
The general rule of thumb, as we have mentioned above, is if your conversion requires a large degree of structural change, you can expect a higher quotation. Below, we have listed some average costs for different conversions to give you a rough estimate.
Room-in-room
These are the simplest and least invasive form of loft conversion. In turn, this brings the overall cost down along with the average league time. On average, this form of loft conversion can cost anywhere from £15,000 upwards. When collecting quotes from your builders or architects (for help on hiring, visit our last post), ask them to specify what the cost covers. Will they install your en suite as part of the package or will you have to outsource this to another company.
Dormer conversion
These popular renovations require some form of structural change, although in many cases this can be minimal. On average, they tend to start around the £20,000 range but can go as high as £60,000 if they have an unusual design such as an L-shape. Again, ask what the cost entails when collecting quotes. You want to make sure you have a finished project when the builder or architect leaves the building
Hip-to-Gable conversion
This type of loft conversion is one of the most structural invasive and, therefore, costly. It requires a great deal of labour, longer league times and larger quantities of materials. This all adds up to produce a lower end cost of around £40,000. The more intricate the build, older the house or intense the alternative, the higher the cost will rise to. Consider putting aside around £60,000+ for a fully finished and furnished renovation in this style.
Mansard
These popular city-dwelling conversions are also costly due to their unique structure. They are commonly chosen in highly populated areas where older homes are standard. The sloped walls, roof structure changes and large constructural needs all lend themselves to prices upwards of £45,000.
Other costs to consider
There are a number of other factors you need to take into consideration when planning a loft conversion. Let's discuss a number of them here now.
Planning permission costs
As mentioned before, most loft conversions fall under the Permitted Development Right. This allows you to embark on specific renovations without the need for planning permission. However, if your project will change the structure of the building, you may need to consider the additional costs of this permission. For an exact quote, visit the .GOV website here for all the information you will need.
On average, a full planning permission application for a new single dwelling in England costs around £462. However, this will depend entirely on the specific renovation you're hoping to undertake.
Full cost for architect and/or builder
If you receive a full quotation from your architect and builder, this should include all work required. However, it is important to get the full scope down in writing to avoid confusion. If you're working on a rolling basis, make sure to keep a pool of money available for all sensible costs.
Needs for additional materials
Working on a large project is bound to throw up unpredictable situations. Whether dealing with a batch of out of date plaster or tiles from different batches, it is sensible to have money put aside to deal with it. Although, it is also important that you ensure the first quotation and final price include a detailed breakdown of the materials required to reduce this risk.
Emergency fund
A detailed quote should near on eliminate the risk of unexpected costs. However, it always best practice to have a block of money put aside for emergency situations. All hope is focused on your build going smooth and without error but remember, there is always the chance that something could go wrong. It is important t safeguard yourself here, when possible, to prevent your project from stale gating,
Other trades
Will you need to hire in any additional trades to complete the job? Whether this is done in collaboration with your architect or off your own back, this will incur an additional cost which needs to be considered.
Finishing touches
We're talking light fixtures, appliances and even our personal favourite, skylight window blinds. Become a fully fledged interior designer when you start picking out accessories to turn your dream into a reality. If you're restricted to a tight budget, consider scoping second hand website or boot sales to find those vintage finds.
Refuge and waste removal
Don't forget that all construction work will produce some level of waste. You will need to take into consideration how much this will cost to have this removed. On average, an 8 yard skip will cost around £300 before taking into consideration a skip permit or parking bay suspension. There are also companies that hire our vans you can use to transport rubbish directly to your local tip. Some businesses even take you out of the equation all together and organise for waste to be disposed of safely.
Scaffolding
For taller buildings or those requiring extensive work, scaffolding is another cost to consider. You're looking at an average cost of £300 for a single side scaffold. In general, a terraced house scaffold will cost you around £1,000 so make sure you really need one before forking out.
This article gives you a loose estimate on the sorts of costs you can expect when planning a loft conversion. Discuss everything with your architect or builder before proceeding. You should ensure that you understand where every single £1 is going and work together to reduce costs where safe to do so.
Our next post will discuss the types of insurance you will need to protect your project in full. Stay tuned.