The final floorboards have gone in and the waft of fresh paint has just about left the air. Now you're standing in the middle of your brand new loft conversion and the fun really starts. It's from this point that you get to make your unique mark. The interior style you choose will help make the most of this space and ensure the investment you've made pays off. These days, it doesn't matter if you're the most stylistically minded. Websites like Pinterest and Instagram are bursting at the seams, offering up endless interior inspiration. And, even with all this content, we understand how hard it can be to get it right. How do you make sure you have ample storage? Will that quirky eave become a useful and practical space?
Over the next few articles, the team here at Skylight Blinds will help to guide your home design vision. We'll let you into some of our top design tips for loft conversions – no matter the room's purpose. Whether you've created a brand new office space for your business, a storage area to keep multi-coloured toys packed away or a bathroom to impress, we'll make sure you optimise every square inch.
In today's blog, we're going to cover bedrooms. One of the most popular reasons for extending a family home is the need for more space. Young families evolve into larger ones and children get to an age where having their own personal area becomes increasingly important. Loft conversions provide the ideal solution for this. With their large floor space, many can be changed in fully self-sufficient bedrooms with ensuites attached. And, even if this isn't possible, a spacious and well-organised bedroom promises to create a relaxing haven for everyone, from your new bundle of joy to your visiting parents.
So, how do you make the most out of a loft conversion bedroom?
Bed Placement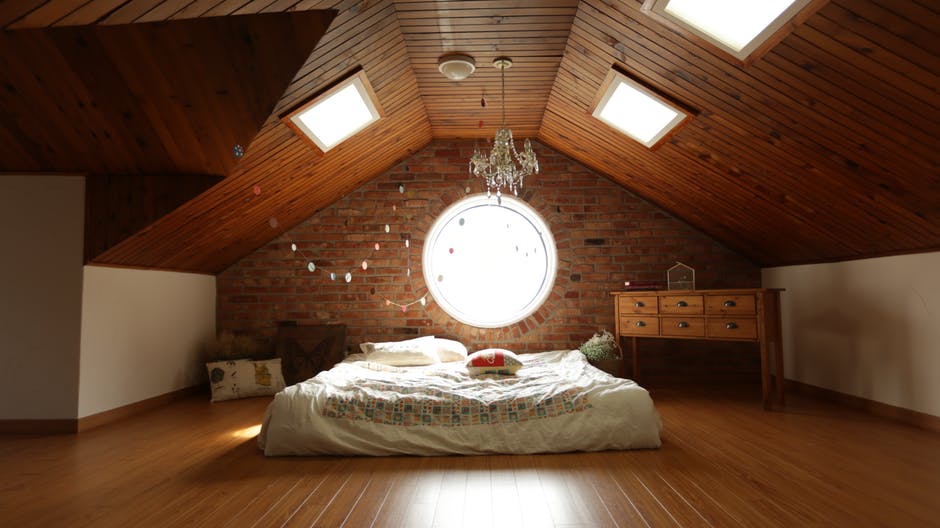 Loft conversion bedrooms have the luxury of a unique view of the world. No matter whether you're in a densely populated city or rural village, the window scene is sure to be a selling feature for the new occupant. During construction, your architect or builder will have advised on the right kind of skylight window for your space. The choice may be down to roof slope, roof direction or simply stylistic preference. Maybe, your new skylight windows are ideally angled to draw in all-day sunlight. Or, perhaps you've opted for an all-glass wall to really optimise on the room's unique placement. Whatever your design, a room layout that allows for an unrestricted view out of your windows can provide a touch of magic.
Consider placing your bed directly under or next to the largest window in the room. Imagine star gazing as you drift off to sleep or waking to the gentle rise of the sun. When the first image of every single morning is the view you've worked so hard to capture, it won't be hard to fall in love with your new space. Another benefit of this bed placement is the ability to really enjoy every ray of light. The soft glow of dusk or the sharp zest of midday sun – no matter your preference, natural light will be the first thing to kiss your skin every time you lie down.
And, while we're on the subject, find perfectly styled skylight window blinds to suit the room's look. During the Summer months when morning light threatens to wake you prematurely, blackout skylight blinds will give you the darkness needed to feel fully rested. Or, if you're looking to embrace light at all costs, screen skylight blinds allow muted light to filter in – perfect for early morning study sessions or Sunday-afternoon relaxing. All of our skylight window blinds are made to fit specific window brands, so contact us today for more information. We'll help pair you up with a set of window dressings that create the loft conversion bedroom of your dreams.
Built-in furniture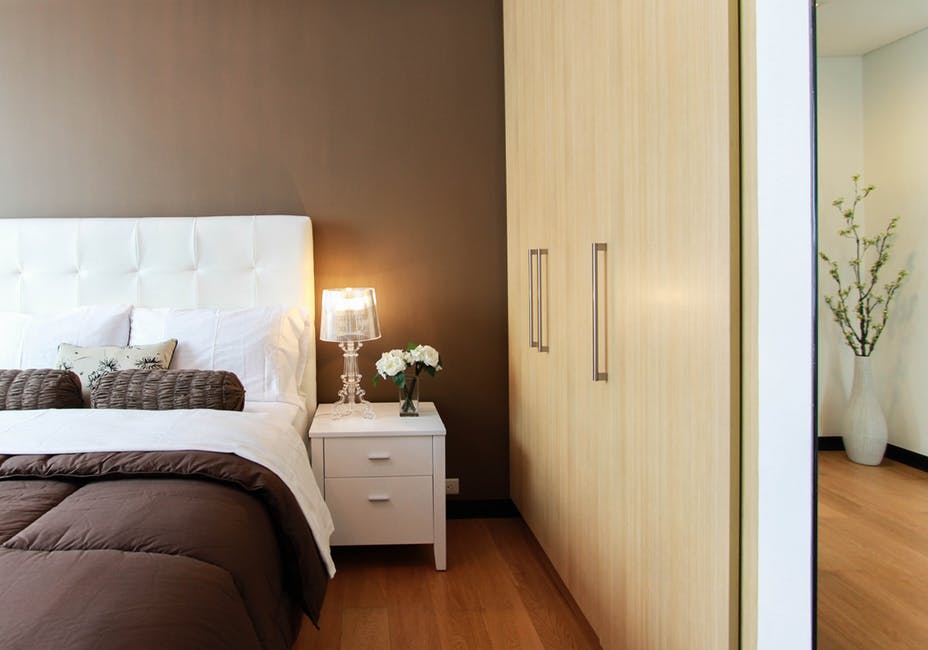 Loft conversions can present you with an unusual space. From pitched roofs to chimney breasts adjacent eaves, they're anything but a plain square box. For this reason, many traditional storage options will struggle to fit comfortably into these spaces. And for all rooms, especially bedrooms, storage is key. This one area plays host to the full wardrobes of numerous people, plus accessories, bags and those items you keep close at hand. Effective storage is the only way to ensure your floors and surface spaces stay organised at all times.
This is where built-in furniture comes to play. By enlisting the help of an experienced carpenter, creating a bespoke and purpose-suitable furniture item is easy. Options such as built-in wardrobes are a considerable expense – sometimes upwards of £2,500. However, the sturdy wood used and professional construction will ensure they stay pristine for many years to come. And, they'll create a fully functional and usable space, no matter the occupant. Shelves can be used to house wayward shoes. Cupboards can be installed into eaves to give a discrete home for toiletries, beauty products or electrical items. Be creative with your choices and enlist the help of a professional who has worked on similar projects in the past. That way, you'll be able to guarantee the highest quality work.
In regards to storage, if you're yet to purchase a bed for your loft conversion room, consider those with underneath space. This could be in the form of drawers. In other designs, the entire bed can be lifted up to expose deep trays beneath. Remember that uplifting your bed will disturb your bedding. Therefore, it may be wise to store lesser used items here such as bedding, towels or even last seasons wardrobe. Options such as these free up space around your loft conversion and give you the freedom to experiment with home décor.
Mirrors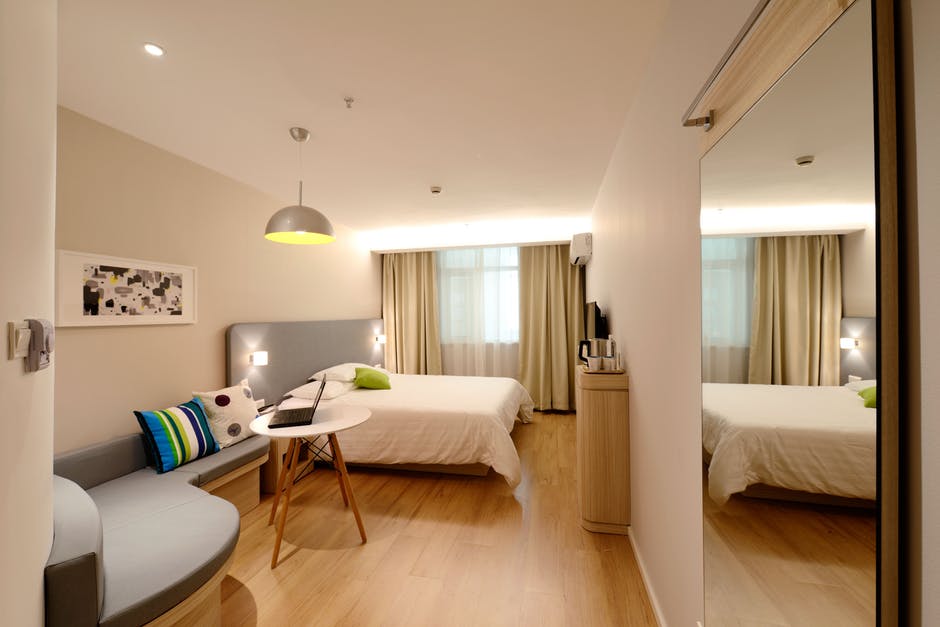 Space is commonly an issue in loft conversions. Interior design has constructed numerous ways of counteracting this, none less than mirrors. These home accessories aren't only stylish, they also create the illusion of more light and space. By carefully considering the layout and positioning of your mirrors, you'll be able to make guests feel like this bedroom is never-ending.
Mirrors sitting opposite the main source of natural light will draw in images from outside. Light refracts against the polished surface, pulling it into the room and generally creating the look of more space. Opt for either an extra large mirror or a wall of mirrored tiles – either style will help to build a feeling of exceptional light and openness. Alternatively, consider styling mirrors in with your art collage walls. Mirrors and photos framed in similar colours will create a pulled together décor while allowing the reflection to become part of the art.
Light Colours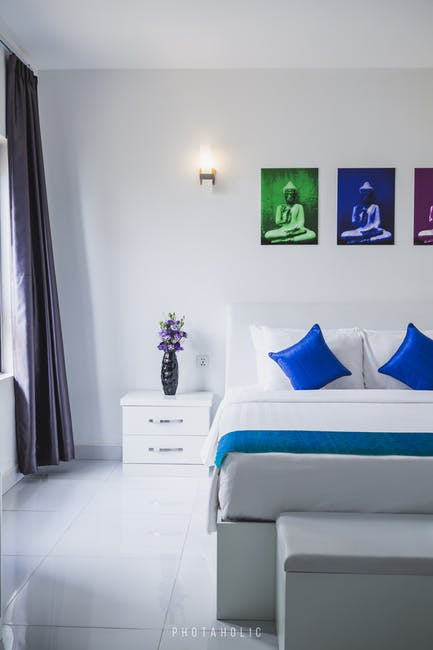 Colour has the ability to affect our moods significantly. Therefore, the colour you choose for your new loft conversion bedroom is of vital importance. Bright colours such as yellow capture a feeling of joy and have energizing benefits for the occupant. Light blues are noted for their ability to calm and relax those they surround and can be styled with warmer colours. Pastel greens are considered restful on the eyes and to have a calming effect. By focusing on light colours in an unusual or confined space, you allow light to resonate off the walls and make the space feel larger as a result.
Create Zones
If you're lucky enough to have a large space to work with, consider creating zones. This can be in the form of portable partition screens or built-in walls that transform the room into numerous spaces. Create a concealed area and fit a free-standing bath for a sense of true luxury. Use a Chinese panel screen to isolate off a dressing area, right next to a full-length mirror. Or, create living and sleeping quarters – similar to that in a studio flat – to appease pre-teens or visiting guests.
Feature Walls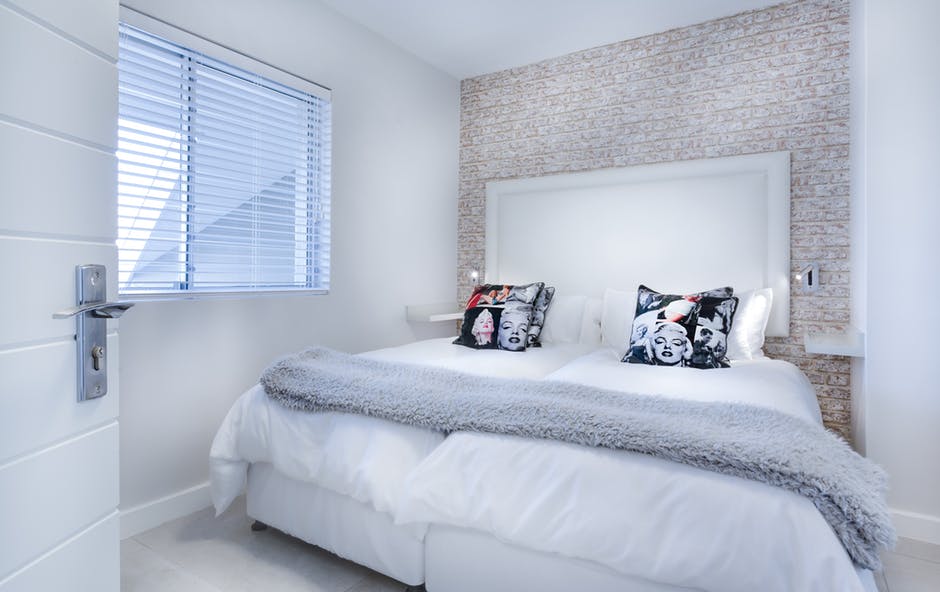 Regardless of the size you have, a loft conversion should have a personal stamp on it. Don't feel that, just because the walls are an unusual space, you're limited in the ways it can be styled. Feature walls work just as strikingly on compact walls – in fact, these different shapes can make them even more powerful. Opt for a signature, statement colour and spread this throughout the accessories in your home. Bright florals can be paired with similar patterned scatter cushions. Gold accents throughout a wall can be styled with equally hued light fixtures and home accessories. Find wallpaper you love wholeheartedly and this loft conversion will surely become one of your favourite places to be.
House Plants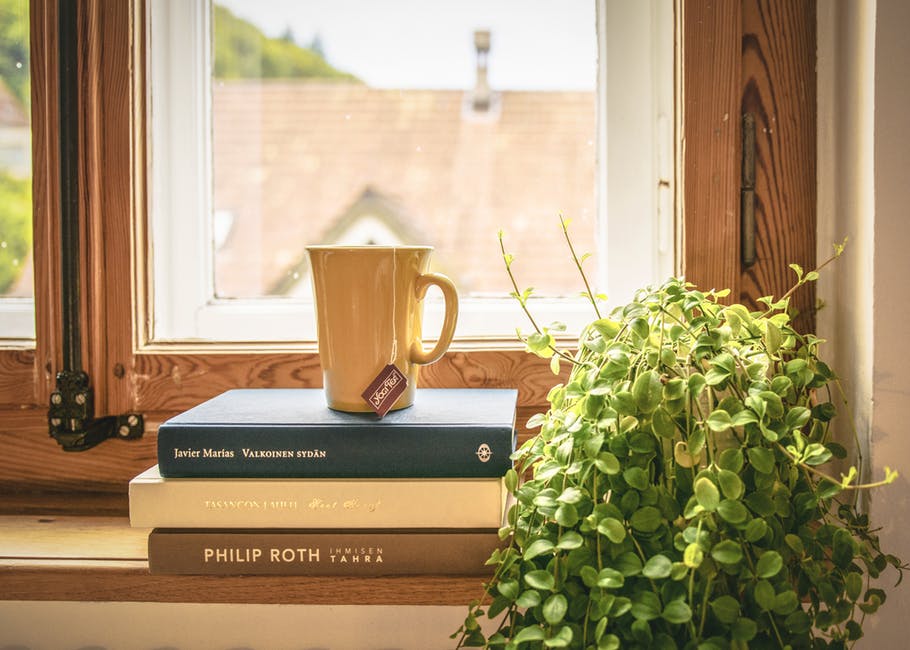 Indoor plants have the ability to remove harmful toxins in the air and convert carbon dioxide into fresh oxygen. For this reason, they are the perfect accessory for a loft conversion bedroom. There are a wide variety of different options out there; suitable for those who are expert gardeners or those who find themselves less green-fingered. Find plants that remind you of your favourite places. If it's exotic memories that bring a smile to your face, leafy palms are the perfect option. Plants such as the Snake Plant, Bromeliads or Jade are all low-maintenance and help you to create a cleansed space to sleep and relax.
How have you styled your loft conversion? What tips and tricks would you provide for anyone just about to embark on this exciting venture?
In our next article, we'll pass on our tips for designing the perfect loft conversion bathroom.