Take a look around your home right now and see how much natural light you have. Now imagine if you could open up your space, letting in more natural light that you already have and increase your home's value as well. Would you do it?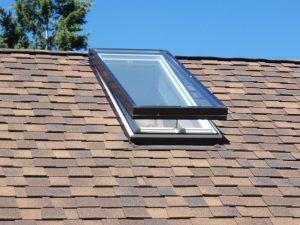 What I am talking about isn't knocking out a wall or adding more windows, I am talking about adding a skylight to your space that would let in natural sunlight that is controlled by you via innovative new skylight blinds. Skylights typically cost about the same as adding new windows and can increase your home's value twice what you would spend on them. But is a skylight right for your home?
Which Brand of Skylight?
There are many different styles of skylights, just as there are many different skylight blinds available. From tubular skylights which can brighten up a considerably larger space for less money, to fixed skylights that lets natural light in but don't open up for air circulation. The most popular types of Skylights are Loft windows which tilt on an axis and open up to ventilate the room.  These are usually manually operated but motorised Roof windows are popular too!   The most popular brands of Skylight windows include VELUX ®, Keylite ®, Fakro®, Dakstra®,Dakea® to name but a few.
Once you have chosen a skylight for your home, you need to consider adding skylight blinds. Skylight blinds come in a wide range of styles and features. You can even choose solar powered motorised skylight blinds that use the sun's energy to power their opening and closing capabilities. With easy installation and the convenience of automatic opening and closing, skylight blinds are a must when remodeling your home and adding skylights.
For more information on skylights and skylight blinds, contact Skylight Blinds Direct and let one of our representatives assist you and answer any questions you might have.  Or if you want over the phone advice why not give us a ring on 0800 008 6293