What are Smart Skylight Blinds?
So, let's start with the basics. What exactly are smart skylight blinds? Essentially, they are the same as regular window blinds but with a built-in motor. This allows them to be opened and closed (or raised and lowered) without the need of a pull cord or manual labour. You may have heard them under the names 'automatic blinds', 'automated blinds' or even 'smart shades'. All of these terms describe the smart skylight blinds we will be discussing here today.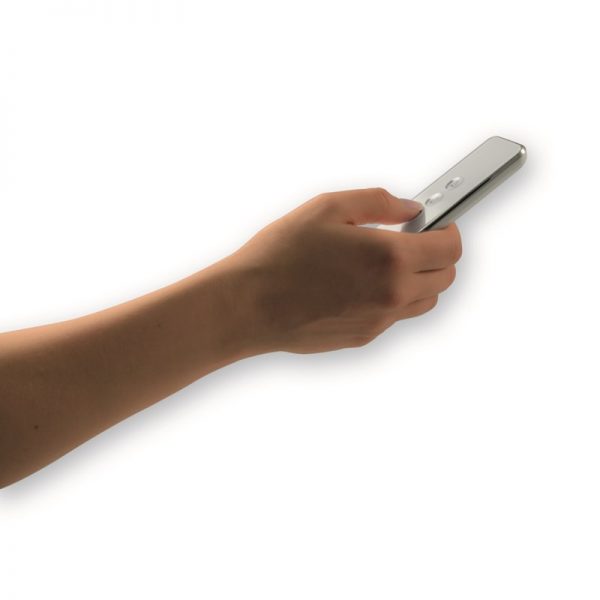 In line with smart technology, these window blinds can be linked up to home systems such as Apple HomeKit, Nest, Alexa or Google Assistant. This allows you to control them by voice – for example, by saying: 'Alexa, open the blinds'. Some designs offer the possibility to schedule them to open or close at different times of the day. And, a number of the most advanced options also have built-in light sensors. This allows them to automatically open or close according to the outside weather condition – a feature that can greatly benefit those on holiday or away from home.
Smart Skylight Blinds are no exception. The only difference is that they are specifically designed for skylight windows. So, those on your roof. There are a host of benefits to these over traditional designs which we will discuss later on in this blog.
What are the main features of Smart Skylight Blinds?
Let's take a look at the main features of skylight blinds in more detail.
Remote Controlled
Smart skylight blinds are ordinarily remote controlled. This allows them to be adjusted using a physical remote or via an app available to download on your smartphone. When using these blinds, you can roll them up or down whenever you please by simply pressing a few buttons. In essence, you won't have to stop doing the task at hand in order to control light. Additionally, those with compatible apps tend to have additional features built into their design. For example, timers. These can be set to force your window blinds to open or close at specific times of the day. Or, scheduling offers equal benefits that the modern family will appreciate.
Solar powered roof blinds
Harness the power of natural light with our range of Solar powered roof blinds. The Honeycomb LanternLITE™ roof lantern blind comes with a Somfy battery powered motor which is topped up with a solar panel. This is a great option if when installing your roof lantern you did not consider electricity and now you want a motorised roof lantern blind.
Similarly all we also offer our own brand electric skylight blinds which are compatible with VELUX windows. These offer shading to hard to reach VELUX windows.
Built-In Motors
Smart skylight blinds have built-in motors. Similar to standard motorised blinds, these are built into the design in a discreet manner. Don't worry about cumbersome or bulky frames. The way in which these modern window blinds are designed is to conceal the fact that there is any motor there at all. The only evidence is the ease with which you can raise or lower them.
Built-In Light Sensor
As we mentioned above, some smart skylight blinds have built-in light sensors. These adjust according to the available light outside. The benefits here are endless, from saving on household bills to making a property look occupied while you're away.
Same Classic Design
Something that many homeowners are concerned about when transitioning to smart skylight blinds is the look. Especially for classically styled homes, there is a worry that these blinds may look futuristic and out of place. However, that couldn't be further from the truth. Smart skylight blinds look exactly the same as normal skylight blinds. They use the same high-quality materials and made-to-measure construction to suit your windows. They roll up, both functionally and aesthetically, in the same way, and can be styled to suit any home. So, even if you have a penchant for 1920's or 1930's accessories, you can still benefit from their convenient features.
What are the benefits of Smart Skylight Blinds?
Now, let's take a look at some of the reasons why you may choose to install smart skylight blinds in your home.
Money Saving
Normal skylight blinds have the potential to save you money on household bills but smart skylight blinds take this to another level. And, this is for a number of reasons. Firstly, you can programme them to ensure you take full advantage of exterior light and heating. Having your skylight blinds open during the warmest parts of the day allows you to optimise on heat. Equally, closing them in the evenings locks this heat in. You'll find yourself avoiding the thermostat more and more when you use these blinds appropriately.
Convenient
Skylight windows are more times than not, out of reach to most people. They sit on your roofs and allow direct sunlight into your home. Which is brilliant when it comes to light control, it means they can be hard to cover easily. Smart skylight blinds solve this issue. With just a few words or taps on your mobile app, you can watch the blinds close or open to fit your needs. And all without leaving your seat or trying to stretch up uncomfortably.
Smart Home Integration
If you've got smart home integrated into your property, smart skylight blinds can be used with these. Primarily, alongside smart thermostats that control the heating according to your settings. Or, smart lighting that operates depending on the available light. By integrating your blinds with these features, you can reduce energy use throughout the day. Your systems will use factors such as time of day, weather and home temperature to determine your blinds optimal position.
Safety
Traditional pull cords on blinds pose a serious safety hazard to small children. Legislation has been passed to ensure all new blinds designed and sold are done so with safety features. However, the safest way to reduce the risk of injury is with smart skylight blinds. The motor is in-built, the frame sleek and there is nothing you can get caught on. Equally, they cannot be adjusted without the supervision of an adult. And, are perfect for playrooms or busy family environments.
Security
If you're away from the home for an extended period of time, smart skylight blinds can be a practical safety option. Your blinds can be programmed to move up or down, making it look like someone is home. Potential thieves and burglars could be deterred by this fact, keeping your home safe, even when you're on holiday.
What Smart Skylight Blinds do we have available?
So, now we've covered all the reasons why you should have smart skylight blinds. Now, let's look at the options we have available here at Skylight Blinds Direct.
DIY Roof Lantern Blind

We've talked about our DIY Roof Lantern Blind before in our Ultimate Guide, available here. It is the perfect option if you're looking for a thermal solution. Available with anti-glare and blackout fabric, this blind comes in a range of sizes up to 3.6m x 4.1m (max 9m square). It has a tensioned, zip roller design that is fully enclosed within the cassettes and side channels. The Somfy® RF Motor build into the design is paired with powerful contact tension spring units to maintain its shape over time. And, the entire blind can be controlled with both Amazon Alexa Home and Google Home. Perfect for those looking for roof lantern blinds that keep their orangery at the ideal temperature all year round.
Additionally, we can provide a Somfy® TaHoma Hub for an additional charge. This allows you to centralise the control of your home's automated features into one. You'll be able to open your blinds, switch off your lights or even operate your garage door, all from your smartphone. If you would like more information on our DIY Roof Lantern Blinds, visit our website here.