Conservatories have long been a popular choice with homeowners here in the UK. They allow you to draw in extra light, expand your kitchen space and offer a way to enjoy your garden, even during the winter months. Allowing in as much natural light is one of the basic rules when it comes to making a space feel expansive. So, in this case, do you really need to invest in conservatory roof blinds? Are they really worth it?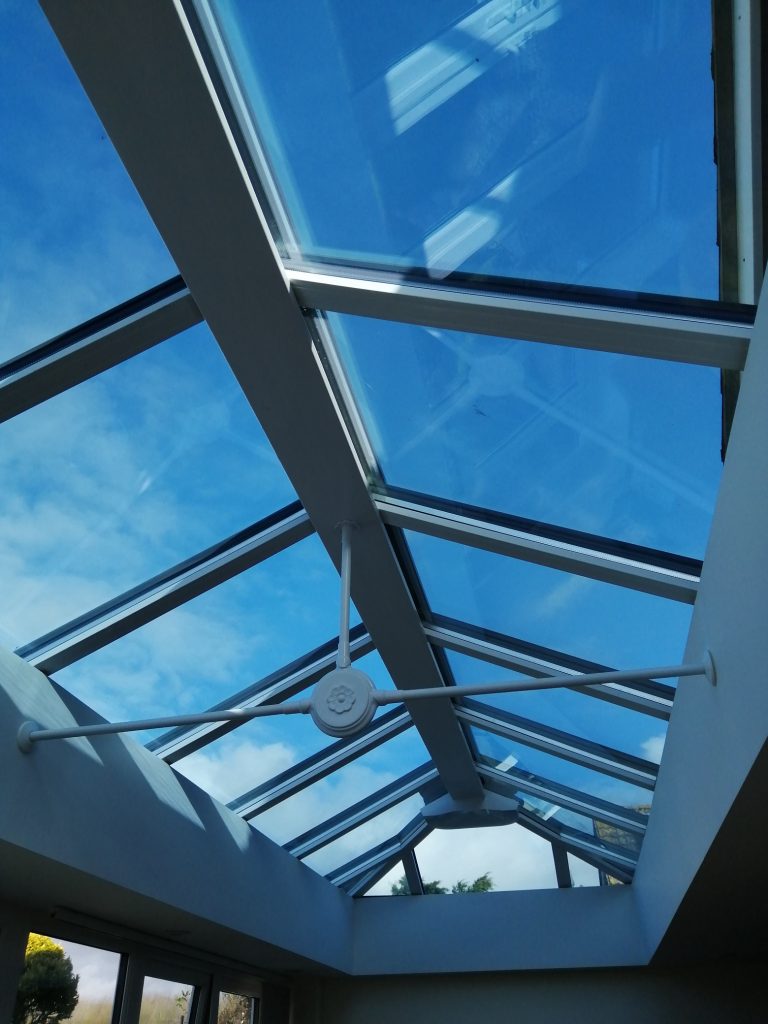 What are conservatory roof blinds?
Unlike skylight blinds, conservatory roof blinds are designed to offer you exceptional coverage. Otherwise known as roof lantern blinds, they run along a channel that sits around the frame of your peaked roof. The blackout or anti-glare fabric chosen sits within this channel and can be adjusted to control light, heat and privacy. Because of their out-of-reach positioning, these blinds are generally controlled by either remote control or they are fitted with a solar-operated mechanism.
Do I need conservatory roof blinds?
Conservatories offer a number of benefits to a home. Most notably, adding this extra room to a property can increase the value by a minimum of 5%. So it's completely understandable that so many homeowners decide to have them built. Conservatory roof blinds are designed to help ensure you get the most out of this space. Traditionally, these mostly glass structures were deemed unusable during the hottest and coldest times of the year. Glass is a very poor insulator and it's very easy for heat to be lost through it. Without proper coverage, you'll lose that comfortable and stable temperature you've spent the day creating.
Equally, during summer, direct and harsh sunlight causes heat to build up within a conservatory. On the most humid of days, this can turn your conservatory space into the least favourite spot in the entire house. Roof blinds designed specifically for this purpose allow you to intelligently control light, privacy and heat in a non-intrusive and simple way. 
What are the key benefits of conservatory roof blinds? 
Light Control
As we mentioned above, the right conservatory blinds will help you to control light. When used correctly, they help to effectively control glare and filter out the harshest light. So, if you're spending time in this space, you won't need to remember where your sunglasses are or constantly move to avoid the rolling sun. 
UV Protection
Some conservatory blinds offer UV protection. Not only does this protect your skin and that of your family, but it also helps to prevent fading. Soft furnishings, such as sofas or rugs, can become discoloured if exposed to direct sunlight for extended periods remote -controlled mechanisms instead. As conservatory roof blinds are far out-of-reach, they are manufactured with one of these options as standard – generally remote control or solar-power. This eliminates the worry and allows you to use this space for anything, even a children's playroom. 
What options are available?
Here at Skylight Blinds Direct, we pride ourselves in being experts at the design, manufacture and development of quality blind solutions for every space. To solve the issues commonly faced by conservatory owners, we have designed our roof lantern blinds. The LanternLITE collection includes both the Honeycomb Overhead Blinds and the Zip Roller Blind. 
LanternLITE Honeycomb Overhead Blind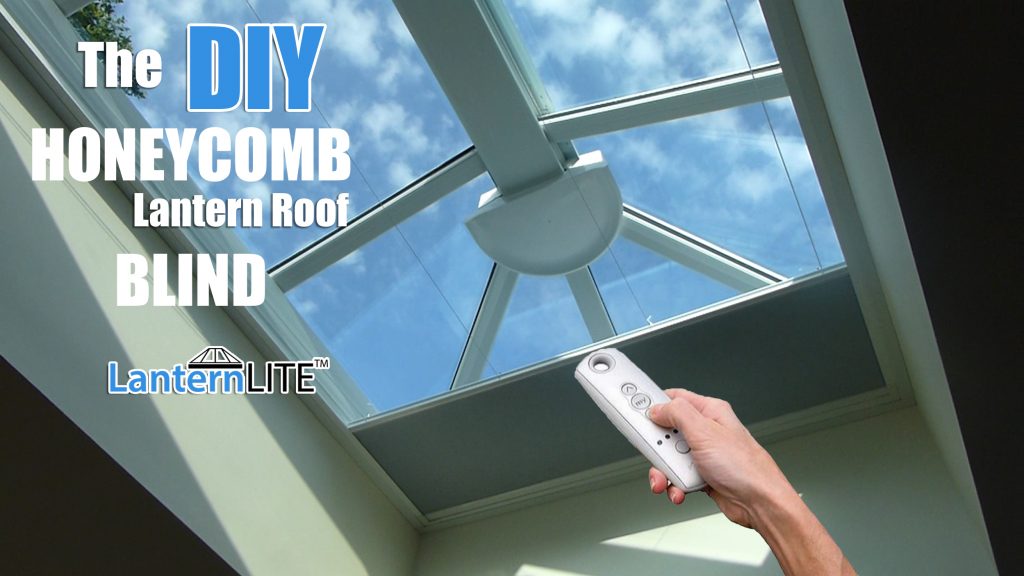 Promising to keep you warm during winter and cool during Summer, our DIY orangery and conservatory roof blind is a very popular choice. It is manufactured from thermal fabric with the option of either manual, electric or solar-powered mechanisms. Made using a stylish honeycomb thermal fabric, it can be crafted with either blackout or anti-glare properties. The lightweight frame and compact design are easy to install and, when rolled closed, the blind offers brilliant sound insulation too. 
Learn more about this roof window blind here. 
LanternLITE Zip Roller Roof Lantern Blind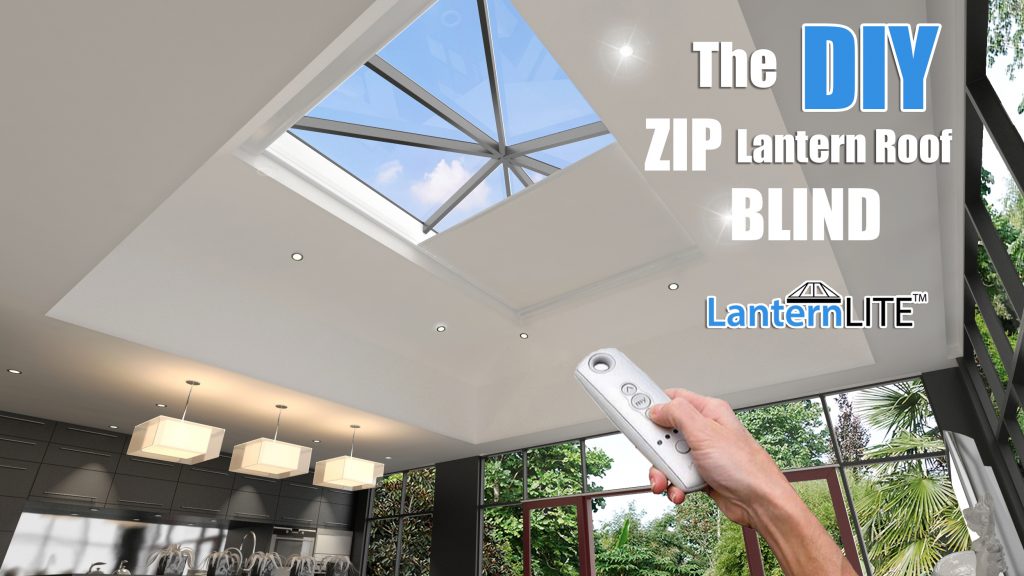 This DIY roof blind is visually identical to the Honeycomb alternative but considerably easier to install. It has a tensioned zip roller design that is fully enclosed within the cassette and side channels. Choose from either blackout thermal or antiglare thermal fabric. And, there is also the option an electric or manual mechanism. All styles have our a popular wire-free design that won't obstruct your view when retracted. 
Learn more about this roof window blind here.