Moving through our Beginners Guide to Loft Conversions, let's take a moment to talk about the different types. It may seem a simple process – simply clear out the space in your loft, insulate and decorate, right? But, in actual fact, there are a number of different loft types to choose from. Understanding each of these different variations will allow you to start building a realistic budget, designing the final layout and obtaining a factual image of what your room will look like.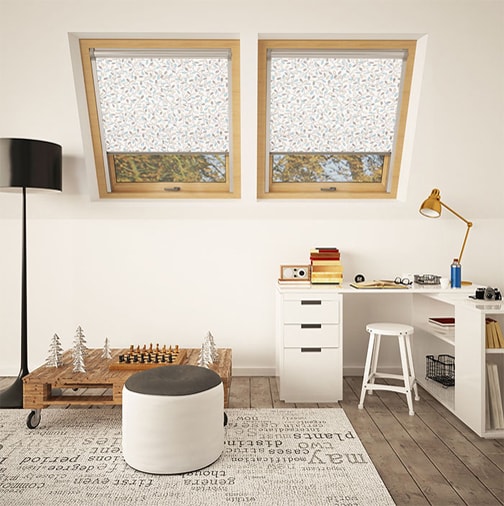 There are four main types of loft conversion to consider – VELUX®, dormer, hip-to-gable and mansard.
VELUX® Loft Conversions
What are they?
These are the most popular types of loft conversion commonly found here in the UK. They have been designed by the leading manufacturer of roof windows,
VELUX
®. A VELUX® Loft Conversion is one that fits inside your existing roof without any alterations to the overall structure. It was initially designed to house VELUX® roof windows flush with the line of the roof and floods the room with as much light as possible. They are best suited to high roofs with little concern about head height. These loft conversion can be transformed to suit any purpose – from bedrooms through to playrooms.
Why are they so popular?
The main reason you'll find so many VELUX® loft conversions around is the price. They require none to minimal structural change and less construction work than other conversions. This keeps the price of both design and labour to a minimum which has a direct correlation to the price. For families looking to create minimal uprest, VELUX® loft conversions are a brilliant option. And, when finished, they still give you the additional space you need.
How are VELUX® loft conversions made?
Ordinarily, VELUX® conversions are relatively simple to construct. At a minimum, you'll just need to add in skylight windows where needed, insulate and lay down a proper flooring before adding a staircase in. This will create a habitable room that can be styled and finished to suit your individual requirements.
Planning permission?
VELUX® loft conversions normally fall under the realm of 'permitted development' and can be constructed without planning permission. We will go into more detail about planning permission and the legalities behind loft conversions in a future post.
Interesting fact
Although they are called VELUX® loft conversions, there have been a number of other market-leading loft window brands that have found their way into the market. These windows maintain the same concept as VELUX® windows and are an alternative option in VELUX® loft conversions.
Dormer Loft Conversions
What are they?
Dormer conversions are constructed as an extension which protrudes out from the slope of your existing roof. They are normally located on the side or to the rear of the roof. They require changes to be made to the shape of the roof. Dormer windows provide you with additional internal height and space. They can be fitted with either VELUX® or French Windows to allow as much light in as possible.
It is possible to have a dormer loft conversion created to the front of your roof. However, in most cases, this will require planning permission from your local governing body.
Why are they so popular?
Dormer conversions are a brilliant option for roofs with low head space or those lacking internal space. Ordinarily, they are achievable on most types of home and are relatively inexpensive compared to other options we will discuss. When you choose to install skylights or large french windows, they allow a high degree of light and ventilation in. This transforms a once stuffy space into one that you'll enjoy spending every second in. If you're looking to create a guest bedroom, dormer conversions create a space similar to traditional rooms. This gives you the room you need to have as many guests over without worrying about being cramped.
Different Types
Although they all share similarities in design, there are a number of dormer conversions available:
Simple Flat Roof Dormers
These are the most common form of dormer loft conversion. They feature a protruding flat roof that comes straight out from the slope of your existing building. With their simple structural design, they are quick and easy to construct. These dormer conversions are normally the cheapest type and therefore, one that you're more likely to see.
Shed Dormer Conversions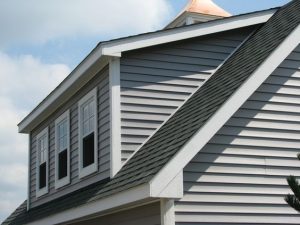 This type still features a flat roof but it has been sloped downwards at an angle that is shallower than the main roof. Shed-style conversions are usually chosen for buildings with gable roofs. However, they generally offer less internal space than more classic options, a factor which needs to be considered before you proceed. It is also worth noting that these types of conversions will usually require a different roof sheeting to that of the original roof. Therefore, they may not look at streamlined as other options available.
Gable Fronted Dormer
Another option for houses with gable roofs, a gable fronted dormer is one which has a gable wall extension built to the existing ridgeline. The new roof section is then built outwards to a new gable edge. They are similar to the shed dormer in that they don't offer as much internal space as classic dormers.
Hipped Roof Dormer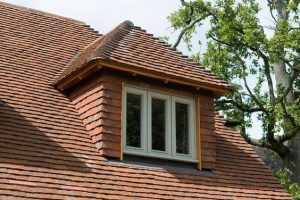 These are different from the previous options in their look and structure. With hipped roof dormers, three sloping planes of a hipped roof converge at the ridge of the dormer. There are no vertical ends or flat internal walls. This type of conversion is very sturdy and most commonly found on old-aged buildings such as cottages. They will sit at the top of the house with reveals on all sides – perfect for the symmetrical perfectionist. However, without a flat wall, they also provide less space and are more complex to construct.
Planning permission?
In most cases, a dormer loft conversion will fall under 'permitted development' and won't require planning permission. However, make sure to check and confirm this with your governing body before proceeding.
Hip-to-Gable Loft Conversions
What are they?
A hip-to-gable loft conversion is one that extends the hip of an existing roof into a gable end. Essential this means a sloped roof will be converted into a straight one – increasing headroom and internal space. These conversions are perfect for smaller lofts and enable a larger rear dormer to be constructed. This increases the interior space.  If you are extending two slopes with gable edges, this is called a double hip-to-gable loft conversion.
They are most commonly found on semi-detached or detached properties. However, they can also be adapted to suit bungalow properties too. With a hip-to-gable extension, you reduce the risk of losing valuable space in your existing home. The stairs can be constructed to sit over your existing staircase.
Why are they so popular?
This form of loft conversion gives you both greater roof space and maximises interior space. It can be installed on most types of UK style roof and extends the property on the sloping side. They are more aesthetically pleasing than dormer extensions as they sit comfortably within your homes original structure.
Planning permission?
Most hip-to-gable loft conversions will fall underneath 'permitted development' and won't require planning permission. However, make sure to check and confirm this with your governing body before proceeding.
Mansard Loft Conversions
What are they?
Mansard loft conversions are similar in style to a flat roof dormer conversion. The main difference is that the front of a mansard conversion slopes at between 70 – 72 degrees. They are commonly found in heavily populated, urban cities such as inner London. In essence, they create an additional storey to your home and can be finished with small dormer windows for an aesthetically pleasing look.
Why are they so popular?
Mansard loft conversions give you a lot of space and add considerable value on to a property. They require a change in the structure of the roof so can combat issues such as low head height. They are also suitable for all types of houses.
The versatile design allows the external wall to be finished as exposed brickwork, rendered to your specific requirements or clad with either slate or tiles. This gives you the freedom to personalise your loft conversion.
However, they are also considerably more expensive than other types. This is due to the large amount of construction work required. Costs such as designing, labour and materials are all higher than dormer, hip-to-gable or VELUX®  conversions. They also require considerable changes to be made to the structure of your roof, and possible your top floor. In turn, this may increase the league time for completion and the disruption caused to your family.
Planning permission?
Mansard loft conversions are one of the only types that normally will require planning permission. This is due to the large degree of structural change that is required to construct them. Make sure to contact the relevant governing body in your area to confirm what permission and legal documents you require before proceeding with any work.
With an understanding of all the different loft conversions out there, you'll be able to make an informed decision on your own project. Loft conversions are possible on most kinds of roofs – whether you need to extend for more head height or can work with the space you have.
As you begin to plan your loft conversion, understanding the amount of space possible is vital. This helps you to better visualise aspects such as where your skylight windows will go. Or, how much of the budget will be left over at the end? And will this will allow you to install VELUX® windows or some of the lesser known brands such as Optilight® or Dakea® roof windows?
Remember, before embarking on a loft conversion, it is important to research and establish what legal paperwork you need. Although more types require no planning permission, some do. In our next article, we'll discuss what requirements you'll need to meet in order to proceed with your loft conversion.