Adding a loft conversion to any home is a great way to add both space and value. They give you the freedom to design and create the room you want. Whether you're looking to dedicate space to an office or extra bedroom, the dead space in your loft is a great option. Rooms within lofts provide an interesting and unique internal space that is usually considerably easier than building extensions.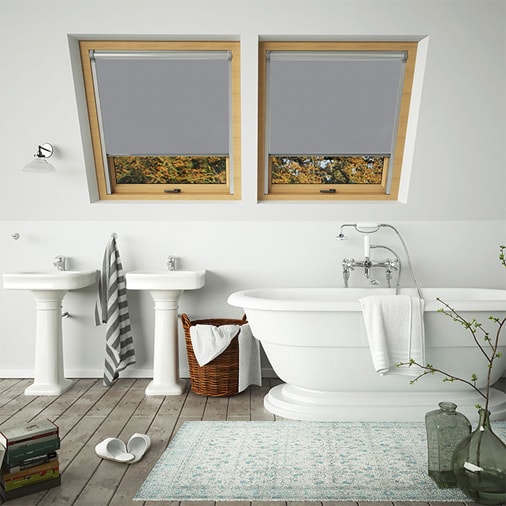 Most attic spaces can be converted into useable and practical rooms for your family. However, it is important to understand the type of roof and loft you have. When designing any room, space is key as is structural suitability. You want to ensure the room you're left with is both safe and practical. And to do this, it's best to asses your loft space before committing to any form of home renovation. In this article, we discuss the main thing you should consider before your loft conversion and offer helpful tips to make this process as smoothly as possible.
Roof Shape for a loft conversion
Before you consider converting your loft space, first take into account the shape of your roof. In doing so, you should consider your expectations vs realistic possibilities. If it's a bedroom or bathroom you're looking to create, you'll need a considerable height to your ceilings to allow for easy movement. There are certain loft shapes that lend themselves more freely to loft conversions than others. Let's take a look at the three most commonly found roof shapes on domestic buildings.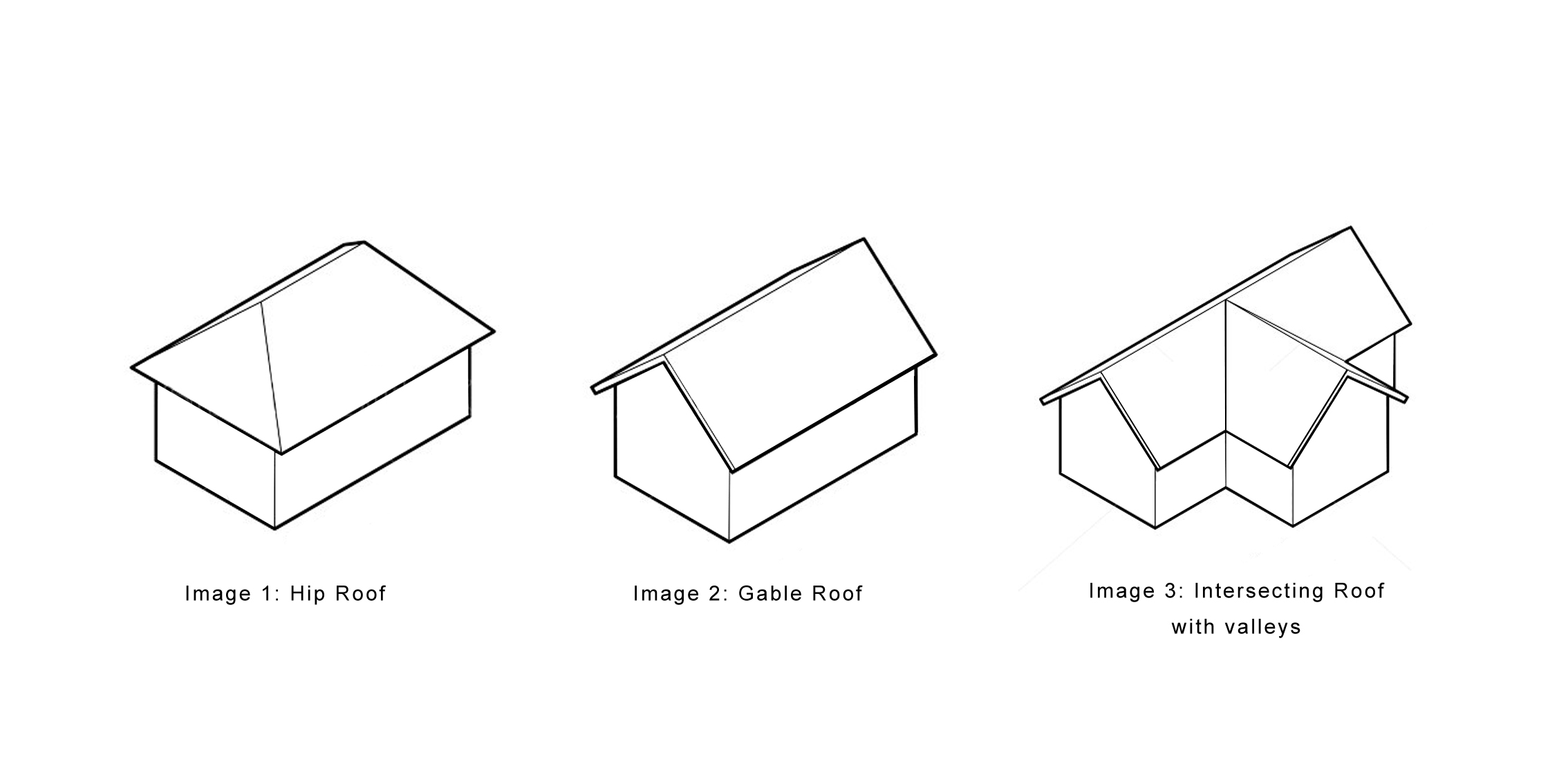 Hipped Roofs
A hipped roof is one that has sloped edges on all four sides that come together to form a ridge. These roofs are generally regarded as having high strength levels due to their integral structure. For a loft conversion, they can throw up greater challenges that some other shapes. This is due to their lack of and the need to insert internal load-bearing cross walls or extra beams. However, this still doesn't need to hold you back – a loft conversion is still entirely possible in hipped roof buildings with the help of the right architect and builder.
Gable Roof
Gable roofs are some of the most popular and easily converted roof shapes you'll find. They can be recognised from a distance with their traditional triangle shape. An angled internal shape allows for more space within the loft room. And, gable end walls can be combined with any internal load-bearing walls to offer the support needed for new beams or purlins.
Intersecting Pitched Roofs with Valleys
Similar to hipped roofs, intersecting pitched roofs with valleys can be awkward to convert due to load. They may have more complicated structural designs and require new columns or walls. This is to support beams or purlins used to form the new roof space.
The shape of your roof will directly impact the type of loft conversion you create. It also has a significant impact on whether or not your roof is suitable. However, it is not the only thing you need to think about.
Roof structure: Trussed Rafter or Purlin
Another factor to consider before embarking on your loft conversion is the roof structure. There are certain structural designs that are considered 'hard to convert'. Being able to factor this information into your research ensures you'll be left with a realistic quote and time frame. A few things to consider are: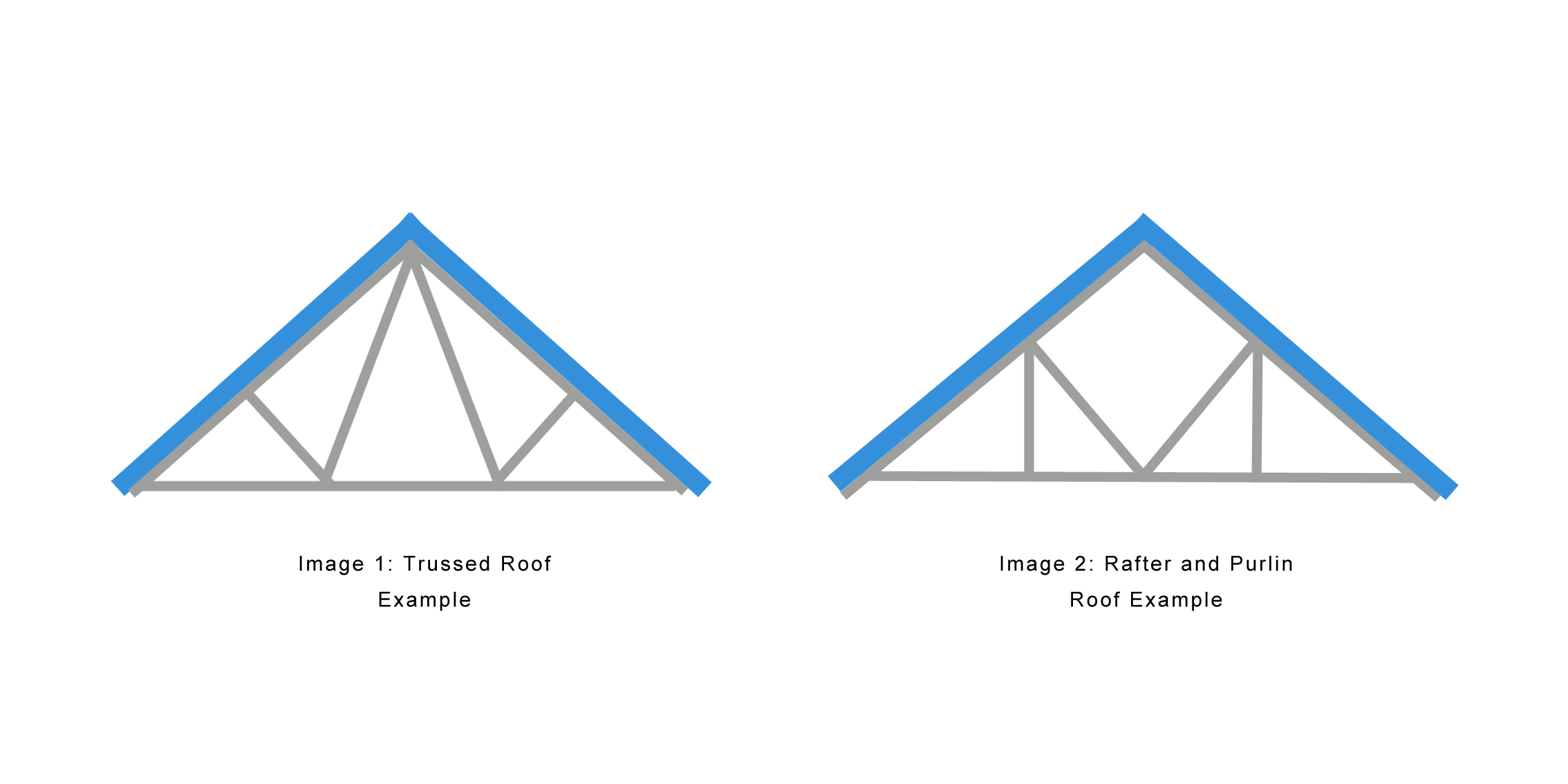 Trussed Rafter
Normally found on homes built after the late 1960's, trussed roofs have a distinctive 'W' shaped webbing. This structural framework fills the gap above the room and provides support to the roof. The triangular design is strong and durable but can throw up issues when it comes to a loft conversion due to their obtrusive nature. The trusses tend to take up a large proportion of the roof space and, therefore, on many occasions need to be removed before the renovation. In certain situations, the angle of this structure could also make areas within the loft space uninhabitable due to their shallow depth.
Purlin
Alongside trusses, your roof may include a number of purlin beams (a horizontal beam along the length of the roof which acts as a support for rafters). Dependant on the purlin's purpose, it may become necessary to have it removed to improve a number of factors. These include things such as increasing headroom or making space for a dormer or roof window to be installed.
Post or Pre 1960
It is also important to consider the age of your home and the roof itself. Most homes built before this period had roof structures that were constructed on site and designed to bear the load of the loft. With a higher degree of structural integrity, these roofs are generally easier to hold a loft conversion. By simply strengthening specific rafters and adding in additional support, you can easily transform the space inside.
In contrast, homes built after 1960 moved on to a modern form of factory-made roof trusses. In line with the speed-build mentality that our fast-paced life requires, they are non-load-bearing. This means that converting the loft space normally requires a higher number of supportive steel beams and framing – requiring more expertise from your architect/builder. In this situation, you would need to discuss your options with a specialist loft conversion business before proceeding.
Floor space & roof pitch
When taking the space available into consideration, it is important to compare both the height, width and the pitch of the roof. This information will further strengthen your understanding of your lofts suitability for conversion.
Best Roof Height
In general, a traditional roof will be between 2.2 meters and 2.4 meters in height. This will allow an average sized adult to walk comfortably through the room at a central point. If you're lucky enough to have a modern trussed roof, you could benefit from up to 2.6 meters in height.
Best Room Width
This really will depend on what purpose the loft conversion needs to serve once completed. Take into account the need for wardrobes and a suitable bed if designing as a spare guest bedroom. Similarly, taking into account the approximate floor layouts and furniture requirements will help you to better understand the realistic goals of your project.
Best Room Pitch
Generally speaking, the higher the pitch, the more height you will get out of the central space. By taking and understanding these measurements, you'll walk into the project with a clear understanding of how comfortable the room will be. Keep in mind that, if you were to choose a dormer loft conversion, you will be able to further increase the head space within your room.
Location of chimneys, water tanks and other services
Take into consideration the location of essential household resources such as the chimney and water tanks. Remember that the protruding wall of a chimney breast will likely continue into the loft – therefore reducing the space available to you to convert. In this situation, your builder/architect will have to asses the building thoroughly to understand its entire structure. Many chimney flumes act as support for certain rooms within the house and cannot be removed unless an alternative option is implemented.
Chimney breasts are normally removed in one of three ways:
Adding support in the loft floor level
By adding in steel beams, you can switch the support from the chimney breast and help hold up the brick work above. Once the chimney breast is removed, structural interjections can be made to support the building appropriately before commencing with your loft conversion. 
Adding support at the flat roof level
If you're considering a dormer loft conversion, you can implement a steelwork frame instead of the traditional timber one. This provides the support that would have of been provided by the chimney breast. And, this is an unobtrusive way of ensuring every inch of your home is appropriately supported.
Remove the entire chimney
Finally, you can have the entire chimney stack removed from your building. Where gaps are left, your builder or architect can input new supports to ensure your building is kept structurally sound. If you're considering this way, it is important to have a conversation with your neighbour. This sort of project can be quite intrusive and labour-intensive for all homes involved so it is vital to get approval from all parties.
Similarly, water tanks are commonly found in lofts and can be quite bulky in size. You may want to consider alternative options such as moving the tank or replacing it with either a hot water cylinder or a combi boiler. All of these considerations will contribute to your budget and require additional labour. Ensure you understand all the costs before embarking on your project.
Direction of Windows (new/existing)
Loft spaces are traditionally quite dark and dingy, especially if they're only used for storing your forgettables. However, when it comes to adding in a loft conversion, you may want to take into consideration the locations in which you will be able to put a roof window.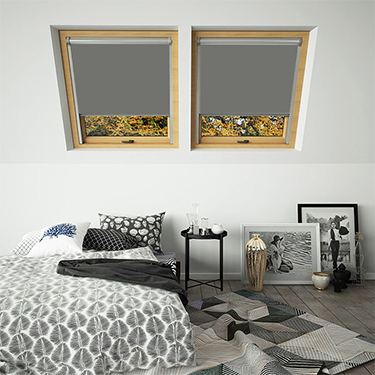 You'll want to ensure as much natural light floods the room as possible. Traditionally, south facing gardens receive the most amount of light all day long. So, if your opting for a dormer extension, it may be advisable to discuss the option of facing your new windows in this direction. For a loft-in-loft conversion (all terms we'll discuss in a later article), you may be afforded a greater degree of flexibility as to the window locations.
Window Brands
You'll also want to understand the different brands of roof window on offer before embarking on your loft conversion project. If you're working with a larger budget, you may want to consider investing in the established brand leader, VELUX®. Or, for those looking to stick to a stricter price range could take a look at new and upcoming brands such as Optilight® or Dakea® roof windows. All roof windows should let in a suitable amount of light all day long to ensure your new room is practical and suited to its purpose.
And, of course, this consideration will help you to understand the type of skylight blinds you can dress your room with once the renovation is completed – something that we're very passionate about here, of course!
When renovating your loft space, it is of the utmost importance to understand everything that goes into it. Choose an architect or builder who has worked on similar projects before and one that has a clear understanding of your goals. This will help to make the process smoother, should you encounter any problems during the process. The company that you choose should work with you to understand your requirements and create a space that you'll love.
In the next article, we'll discuss the different types of loft conversion to consider.